Modular Homes VA Blog
Normally at this time of week, we at Tidewater Custom Modular Homes reserve time and energy to author our blogs. We do this in the interest of keeping you all updated, educated, and informed on subjects that we hope provide you both personal and professional reward.
As we sit now with the holiday celebrations of last week behind us but with the warmth of family still surrounding us, our thoughts are with you. With the New Year just days away, our thoughts include true appreciation for our relationships with each of you and how those relationships allow for us to take this briefest of moments to fully prioritize and celebrate family.
As we approach the New Year's celebration, may you all remain safe and surrounded by family. May 2016 be a most merry and prosperous year for you and your family. And may we be honored with privilege of your continued friendships and partnership for 2016 and for years to come.
Warmest Regards To You All....
---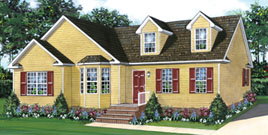 Modular construction has developed effective means to improve output in every project. Such an advanced method of construction has also paved the way for a more streamlined building process and minimized time and money required to finish a modular home.
Creating a safe, durable, and beautiful modular home in Chesapeake, VA is part of the advantages that you will benefit from when using modular home construction. By controlling all aspects from the production of modules to the installation at the permanent site, you will be guaranteed of a modular home that is custom-built to meet not just your personal preferences but also the highest possible standards. Each style of modular home is built and inspected by several engineers and professionals for its integrity and compliance with local, state, and related codes.
Modular construction has been widely used over the last couple of years. In fact, it now offers a wide array of modular floor plans. So whether you want a ranch, colonial style, two-story, cape cod, multi-family, vacation home, or even an office space or commercial building, you will surely get that custom-built with the help of the home builders and contractors.
Modular construction can be used not only for residential projects but also commercial and industrial applications. To find out more it, contact Tidewater Custom Modular Homes.
---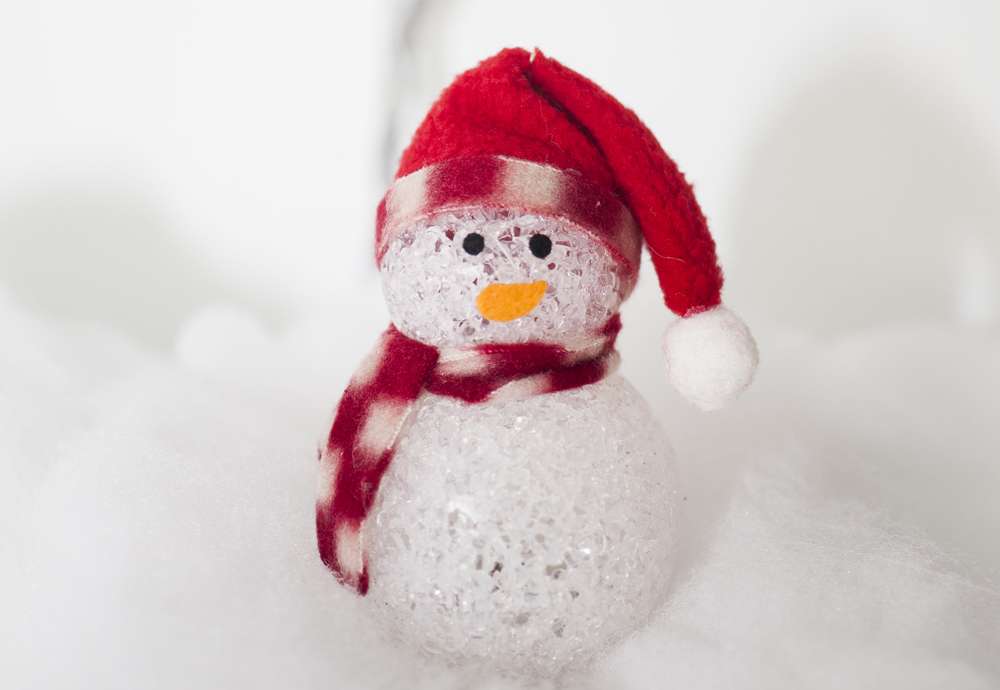 This week's blog message is very simple. All of us here at Tidewater Custom Modular Homes wish you and your family the warmest of Holiday greetings and sincere thanks for your continued trust in us. Your trust and continued partnership with us is nothing short of a blessing and it is truly something we celebrate. We offer you all this sincere thanks and pledge to you that we will never tire in our efforts to steadily increase the value of our service to you. Happy Holidays!
---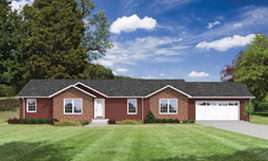 Modular home construction continues to improve on their building systems in order to construct highly satisfactory residential structures. In fact, there is another addition to their selection of homes which is The Heartland Ranch, a 1,658 sq. ft. modular home.
The Heartland Ranch style modular home in Richmond, VA is a single level, rectangular home. Its minimalist exterior design not only creates drama but also mystery of what lies inside it. Every part of The Heartland Ranch style modular home is strategically located in order to maximize the indoor living space and to provide easy access to every room. This floor plan is great for a large family and those living with their elderly.
The Heartland Ranch style floor plan actually has many features that any homeowner will really love. This modular floor plan has 3 bedrooms and 2 bathrooms. The owner bedroom is the largest among the three and has an owner bath adjacent to it. The owner bedroom is separated from the two relatively smaller bedrooms by a large living room that opens to a spacious dining room that is connected to the kitchen. The smaller bathroom is not only nearer to the two smaller bedrooms but also to the kitchen and utility room.
To find out more about The Heartland Ranch style modular floor plan, contact Tidewater Custom Modular Homes.
---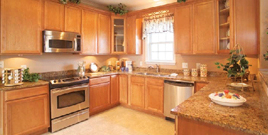 Before making the decision to buy, homebuyers consider hundreds of factors which include location of the house, its proximity to other places such as school and market, size of the lot, and even interior features. In fact, most people shopping for homes insist on a house that provides most of their needs but for some reasons often settle for less on the last minute, not getting everything they want. But the modular home construction industry gets homebuyers one step closer to their dream home by avoiding the tradeoffs of a less-than-desireable home.
When it comes to certain interior features, many homebuyers are willing to spend thousands of dollars above the price of the home just to have them included. A lot of them actually are willing to pay more for certain features if they did not already have them yet for the purpose of enhancing home living experience. Many of the features homebuyers desire involve the kitchen. Because a lot of interested homebuyers have shown more interest in having big and beautiful kitchen at home, the professionals working for Tidewater Custom Modular Homes have provided a wide array of modular kitchen ideas in Surry, VA.
The available kitchen gallery for modular homes offer options or ideas which you can take inspiration from. They include stainless steel appliance, kitchen island, countertop and lighting for island, pullout spray or gooseneck faucet on the sink, custom cabinets and drawers, window sill, raised bar top, crown molding, ceramic tile flooring, and many others.
To find out more about modular kitchen ideas, contact Tidewater Custom Modular Homes.
---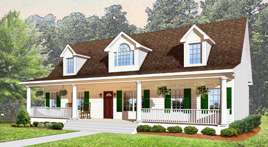 Modular homes in Hampton Roads, VA are sectional prefabricated residential structures that are manufactured in an enclosed facility where poor environmental factors are not allowed to hamper the prefabrication processes. Because there is no delay particularly due to extreme weather changes, the construction of the sections or modules is faster and better. They are then delivered in one or more complete modular sections to the permanent site chosen by the homeowner.
Contrary to traditional construction methods, modular home construction is a very cost-effective and a timely venue for quality production of residential structures. Because site preparation can be done simultaneously while the sections of the modular home are being fabricated inside the environment-controlled facility, the construction process is done faster than ever thereby guaranteeing that the project will be completed within a set timeframe or earlier than that without compromising quality.
Aside from reliable timeframe or shorter construction time, you can be confident that your modular home is custom-built with the same durability, longevity, and quality as you would with conventional construction. A state-of-the-art facility that integrates nothing but the best practices in design and workflow is utilized in order to ensure that your modular home is not only custom-built based on your personal preference but also able to meet the same building codes as traditional construction.
To find out more about modular home construction and floor plan options, contact Tidewater Custom Modular Homes.
---
The Point Pleasant is the epitome of a Cape Cod style modular home, a traditional style of home but modernized to perfection. It is a story and a half high with moderately steep, pitched roof with end gables that are the defining features of a cape cod. But instead of a chimney, it has stairs that adds to the exterior design of the house, strategically incorporated in front so the house seems taller than it is .
The Point Pleasant Cape Cod style floor plan in New Kent, VA has 2 bedrooms and 2 bathrooms which are all strategically located at the first floor. The proposed 1,265 sq. ft. first floor already contains the kitchen space that opens to the dining area and the living room. Because the bedrooms and bathrooms are also located at the first floor, the homeowners gain an easier access to every part of The Point Pleasant Cape Cod modular home.
With a wide array of options for customization that the modular home construction is able to provide, you will be able to maximize your chosen lot. Upstairs, you can add 2 more bedrooms that share a common bathroom sitting in between them. You can also convert it to an attic that will serve as a home office or hobby for you and your spouse or a study room for the kids.
To find out more about The Point Pleasant Cape Cod style modular home floor plan, contact Tidewater Custom Modular Homes.
---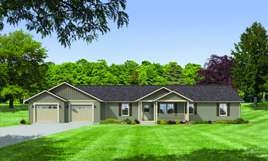 Modular home construction in Charles City, VA continues to improve on its product offerings, providing a wide array of different modular home floor plans as well as a virtually limitless number of options for customization. One of the recent additions is The Millbrook ranch style floor plan.
If you have been dreaming of a home that has 2 or 3 bedrooms, then you might want to take a look at The Millbrook Ranch style modular floor plan. The biggest of the 3 bedrooms is called the owner's room, which is in essence a master bedroom. It has its own relatively large bathroom with a corner bath tub, 2 sinks, a toilet bowl, and a shower. The 2 smaller bedrooms share a bathroom that has its own bath tub, toilet bowl, and sink as well. You can really see how the 1,898 sq. ft. of lot has been maximized in The Millbrook ranch style modular home. This single level modular home has a kitchen space that opens towards a dining area with only a raised eating bar separating them. Aside from the living room that separates the owner room from the two smaller bedrooms, there is an even wider family room that extends to the dining area which can be a perfect place for chat time after meals.
There are yet more features to love about The Millbrook ranch modular home. To find out more about it as well as other modular home floor plans, contact Tidewater Custom Modular Homes.
---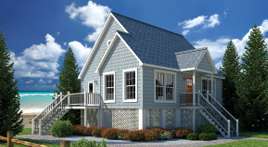 While traditionally built homes can take up to a year to be accomplished, the modular homes in Chesapeake, VA can be completed within weeks or even days depending on the chosen floor plan. The time you save on construction also has an equivalent monetary value. For instance, because of quicker prefabrication of modules and their installation at the permanent site, the labor cost for custom-building your modular home will be minimized.
Because modular construction involves a part where the sections of the house are prefabricated inside a climate-controlled facility, there will certainly be no weather-related delays. So you can be confident that the construction of your dream home will be done on time, or earlier than you have expected.
Only high quality materials are being used in making your modular floor plan come to life. And because the materials are bought in bulk, you will also be able to save on expenses as compared to buying the materials individually for your specific project. The materials are also precision cut so that each section of your modular home fits perfectly to one another so you are guaranteed that there will be no spaces that can affect the energy efficiency of your home.
To find out how modular homes can let you maximize your money during construction and even after it, contact Tidewater Custom Modular Homes.
---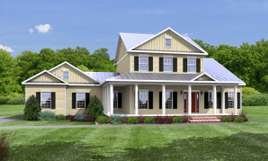 Tidewater Custom Modular Homes offers a wide selection of traditional Two-Story modular floor plans in Virginia Beach, VA. Most of these homes come with a straight set of stairs to the second floor like the one you can see in The Bedford modular floor plan.
If you have a huge lot and been dreaming of an impressive entry to your two-story home, then The Bedford Traditional Two-Story modular home floor plan can be your best bet. A long-extending porch, accented by series of white pillars and framed glass windows, makes the exterior of The Bedford stand out from the rest in the neighborhood. If you enter The Bedford, you will witness just how this floor plan brings a brand-new taste of two-story home living.
The Bedford traditional two-story modular home has a total living area of 2,281 sq. ft. providing ample space for the 3 bedrooms, 2.5 bathrooms, and other parts of the house. It is so large that you can even have an unfinished bonus room on the second level which you can modify for future use. Downstairs, you will have a super spacious great room that opens wide the kitchen and dining area as well as to other areas in the first floor. There is only one bedroom that you can find downstairs, with an adjacent relatively large bathroom that is complete with a walk-in closet and a shower niche. There is one comfort room near the washer and dryer space which provides an easier access for the guests so they will not be going upstairs or enter the room at the ground floor.
To find out more about The Bedford Traditional Two-Story home and what are your options for customization, contact Tidewater Custom Modular Homes.
---