Modular Homes VA Blog
This blog post will serve those who have a good eye for renderings but want to reassure those of you who don't that we can personally demonstrate everything discussed here in today's post.
You win when you compare the list of standard features built within the Tidewater Custom Modular Home (that we build across Tidewater Virginia) to the features contained within any other builder's product description. Here's an rendering of a typical custom modular home in cut view.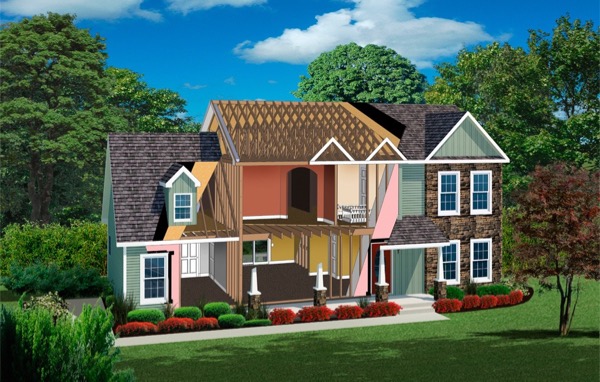 If you closely examine the image, you'll see a number of the following standard quality features that are present in our modular home floor plans.
Vinyl Siding and Accents - comes in various styles and colors; requires low upkeep
Low-E Glass Windows - it can add accent to the home while preventing energy loss
30 Architectural Shingles - contributes beauty to the exterior look of the home as it provides durability to the roofing at the same time
Shingle-Over Ridge Vent - provides optimal ventilation to roof cavity
Roof Truss System - fully-engineered trusses are lifted at the actual site and complies with location-specific criteria including snow pile and wind zones
Half-Inch Roof Sheathing with H-Clips - provides extra sturdiness to the roof construction
12-inch Eves - adds beauty and protection for doors and windows
Spray Foam Insulation Around Wiring and Plumbing - the insulation helps prevent air infiltration
Blow-In Ceiling Insulation - it keeps the home energy-efficient; Batt-insulation is also available.
12 Inch Overhang with 2x6 sub-facia - provides solid-framing for gutter installation
Exterior Insulation - R-19 fiberglass batt insulation is applied to exterior walls. While R-21 insulation can also be used as a substitute for special local codes.
2" x 6" Exterior Wall Framing with Blocking in Cabinet Areas - For extra insulation values superior strength and a quieter home.
Stairs with Railings - are built using premium hardwood
APA Approved Tongue and Groove OSB Floor Decking - enables for a firm foundation to accommodate any type of floor finish is used.
Insulated Fiberglass Exterior Doors - comes in a wide array of styles and colors; they are upkeep-free and come with composite jambs and integral brick mold.
Breathable Exterior House Wrap - Keep air infiltration at minimum and helps in making the home more energy-efficient.
KCMA Approved Cabinetry - Tidewater Custom Modular Homes always feature exclusive legacy crafted cabinetry.
2x4 Interior Partition Framing with Closet Shelf Blocking - the framing provides extra strength and stability to the structure.
200 Amp Main Panel with Circuit Breaker - to meet all modern electrical codes.
Value for your home building dollar anywhere in Tidewater Virginia starts with a call to us here at Tidewater Custom Modular Homes. There is so much to know and appreciate about this truly spectacular building process and product. It's indeed our pleasure to show them off!
---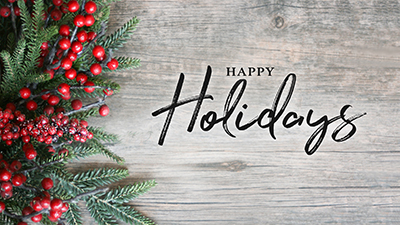 Christmas and Chanukah share a similar spiritual message: that it is possible to bring light and hope into the world. These two holidays occur together this year, which makes this an even more special holiday season.
This is a season to reflect upon how fortunate we are to have you as our customers: our friends and neighbors. During these holidays, we wish you, your family, and your friends a safe, joy-filled, and relaxing season.
Warm wishes for a Happy Hanukkah, a Merry Christmas, and a most Happy New Year! With peace, joy, and love this holiday season and beyond!
---
In a previous blog, we featured a luxurious kitchen in Virginia Beach integrated within our modular home construction delivery. One highly-desired and distinctive feature of modular kitchens is the exquisite wall cabinets that we deliver with each and every TC Modular Home. Take for example this elegant modular kitchen in Windsor, VA.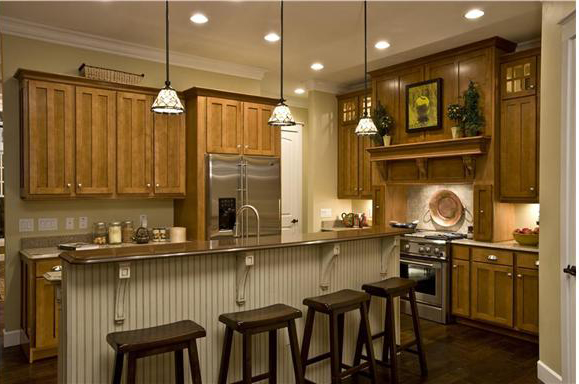 Look closely at the superior cabinet construction in this photo. These modular kitchen cabinets are made from the highest quality solid wood. They offer full depth dovetail drawer boxes. They are soft close, full extension drawers. They feature adjustable shelving with 6-way adjustable soft-close hinges. Door panels are superbly designed and finished. When you opt for the spectacular modular kitchen cabinets offered by TC Modular Homes, know that you have a broad selection of paints and finish options so you can tailor the look of this kitchen directly to your kitchen dreams. Modifications and complete customization is not only available, but encouraged.
We want to be clear. This kitchen is but one of many kitchen options available to you. At Tidewater Custom Modular Homes, attention to detail is not only celebrated, it is demanded. We are proud of our work and celebrate the opportunity to show it off. Contact Tidewater Custom Modular Homes anytime to learn more!
---
A truly unique floorplan. That's just one benefit you can get when turning to a modular home construction. Let's check out this brilliantly unique living room below.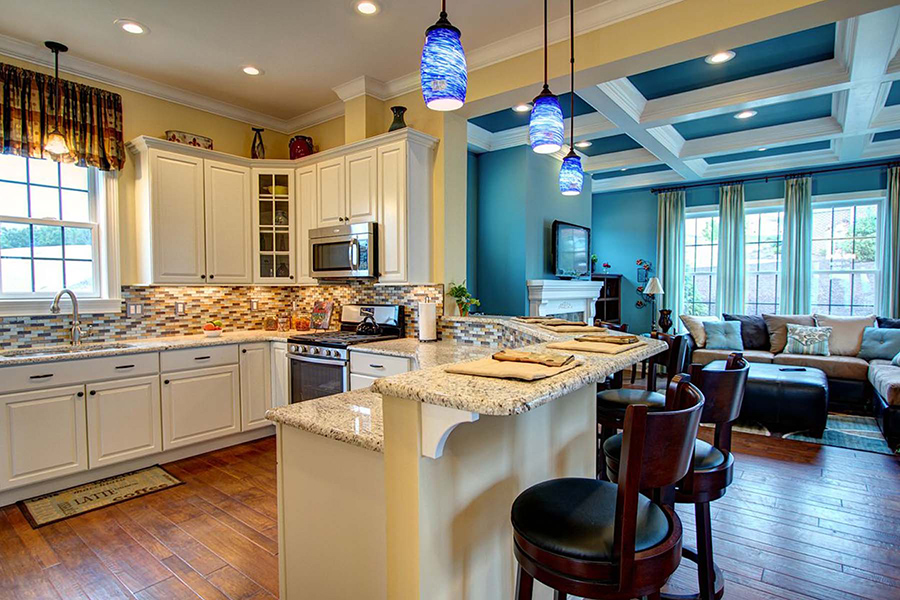 The design is a fusion of both modern and classic architecture. With modular construction, your design options are endless. This wonderfully beautiful and functional living room features a large stationary window that enables maximum light and views of the outdoors. The living room is painted with aqua blue and accented it with white paint. It uses a modern style downlights with bluish-purple art color that perfectly complemented the shade of the walls. The living room is the spot in your house where you can sit down and relax and this design perfectly nailed its function. Indeed, it has an oceanic ambiance. Cool, calm, serene and tranquil. This is how you might describe this living room.
Another unique feature of this modular house is how they use a contrasting color in the kitchen room. See how lit up the kitchen side of the house with its soft yellow shade. And if you check the kitchen features, it is complete with all the necessary stuff a kitchen must-have.
Indeed, modular construction lets you achieve a one-of-a-kind home. Contact Tidewater Custom Modular Home and let us know the design you have in mind for your dream home and will help you materialize it.
---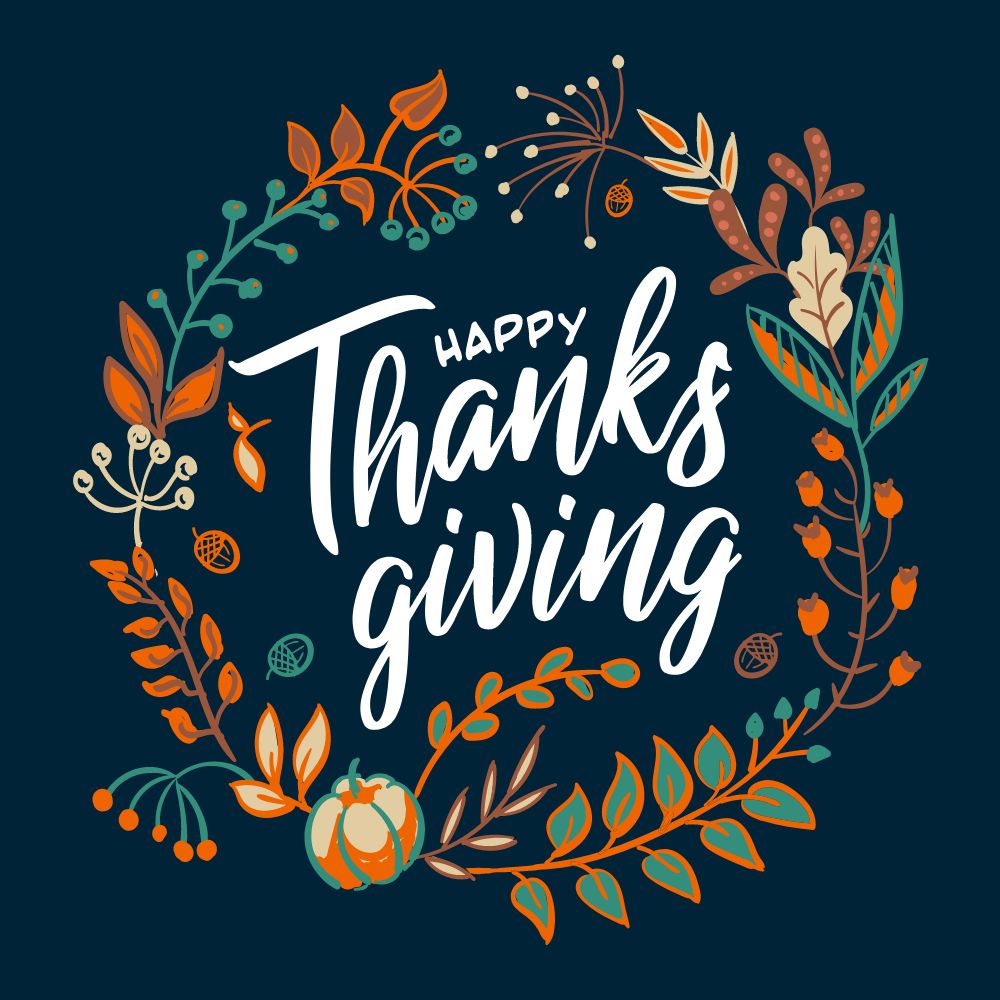 Thanksgiving Day is the perfect time to remind one another of the many reasons there are to be grateful. We gather on this day to be thankful for what we have, for the family we love, the friends we cherish, the success we have had, and for the blessings that will come.
Thanksgiving is more than the festivities, it gives us time to ponder the lessons that we have learned and how we can spread happiness around, to look back at all the great memories and good people who came into our lives. We appreciate you, our customers and clients, so much.
At this time of year our thoughts turn gratefully to you with warm appreciation. Our best wishes for a Happy Thanksgiving.
---
Last week we showcased an exceptionally well designed modular home master bath as an example of the luxury living that awaits you. This week we'd like to showcase this wonderful living room as an example that we can deliver as part of your next new Suffolk Virginia home. Once again this is but one of many creative modular home living room interiors that we build in Suffolk, Smithfield, Chesapeake, and elsewhere within the Tidewater Virginia area.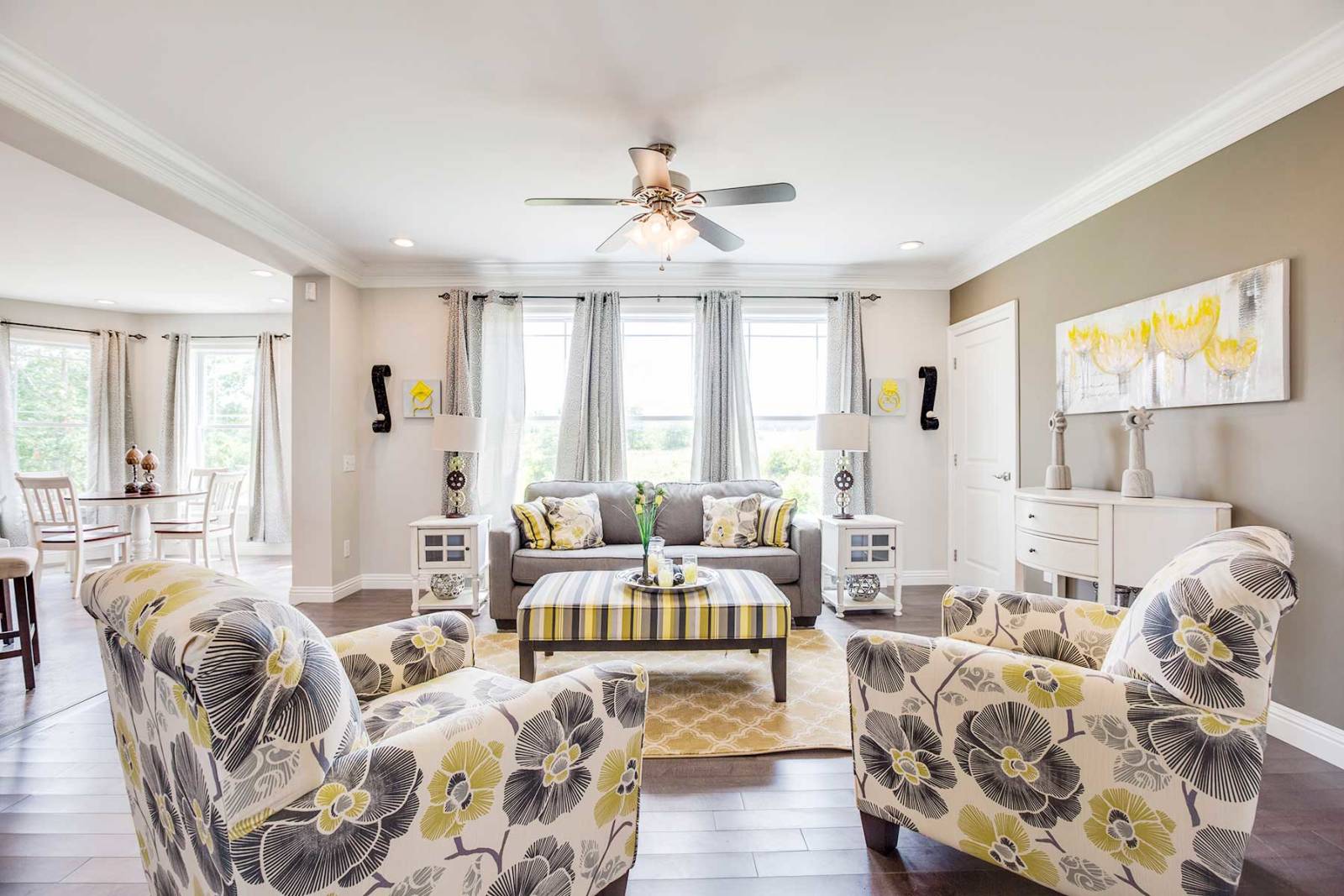 This living room features an elaborate (yet cozy) living space that demonstrates the craftsmanship delivered by our custom modular home company. Paint colors are combination of white, beige and grey tones with recessed LED lighting to emulate a natural light indoors. A simple but elegant fan chandelier highlights the ceiling. Flooring are built from hardwood but eco-friendly and sustainable materials can also be used as an alternative. Standard white 2-panel interior doors are used in this design but clients can select from wide variety of indoor and main door panel models which complements best their modular interior design. The furniture is sourced from leading home furniture designers. Furniture consultation is a subject that we can and gladly do include in our comprehensive service to you.
Modular construction here in Suffolk and Smithfield empower the home buyer to personalize their interior design to exactly align with both their dream and their budget. We welcome the opportunity to consult you on the subject of modular home construction to that you can be fully informed when deciding how to build your next home. Contact Tidewater Custom Modular Homes anytime!
---
Here is an example of the elegance you can expect in your future modular home master bath. Of course this is just one of many exceptionally build master bath's that are being built in the modular homes we deliver in and around Smithfield. You can get a broader exposure to our modular bath constructs by visiting our gallery page.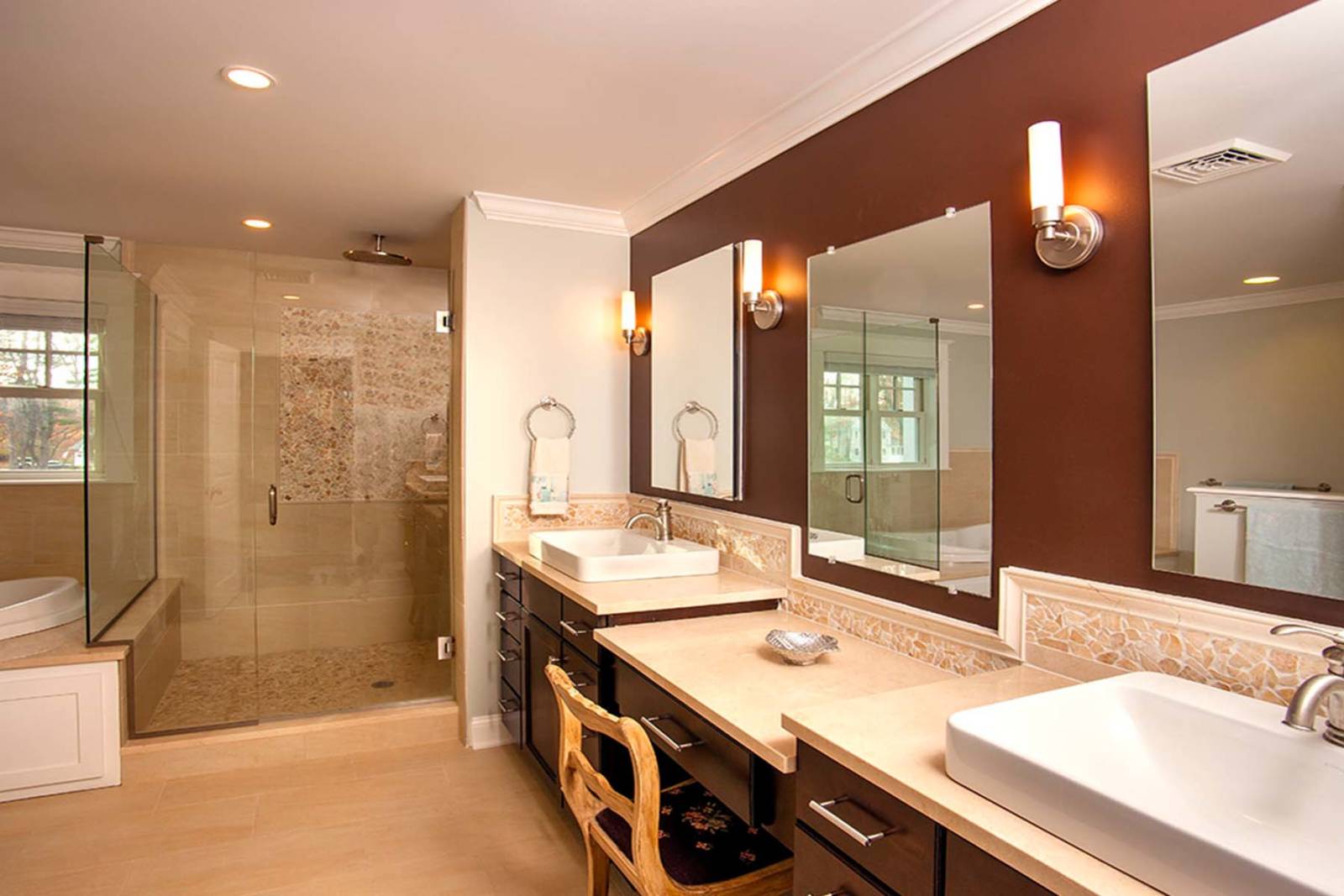 This example features an executive series shower and tub combination with glass. Note the ceramic walls, tub decks and whirlpool platform tub. The dual square vessel basin sinks combined with satin faucets add true elegance to this master bath. We accented this bathroom with large vanity mirrors with beautifully crafted flat panel maple cabinets.
Beautifully functional vanity lighting fixtures were strategically incorporated with a frosty white shade to enhance targeted light to the seating area in front of the mirror. This is but one example of how we consult with our clients to determine personal tastes and desires and then deliver upon that requirement. For more information about modular home construction in and around Smithfield, contact Smithfield-based Tidewater Custom Modular Homes.
---
We thought we'd focus the next few blog posts by displaying examples of the luxury living solutions that we deliver throughout Virginia Beach, and the entire greater Hampton Roads Virginia area. Here's a stunning picture of a customer's modular home who designed their custom modular home around their kitchen. As so many new home buyers do, this home design started with the kitchen then the rest of the house built around it. We can certainly see why.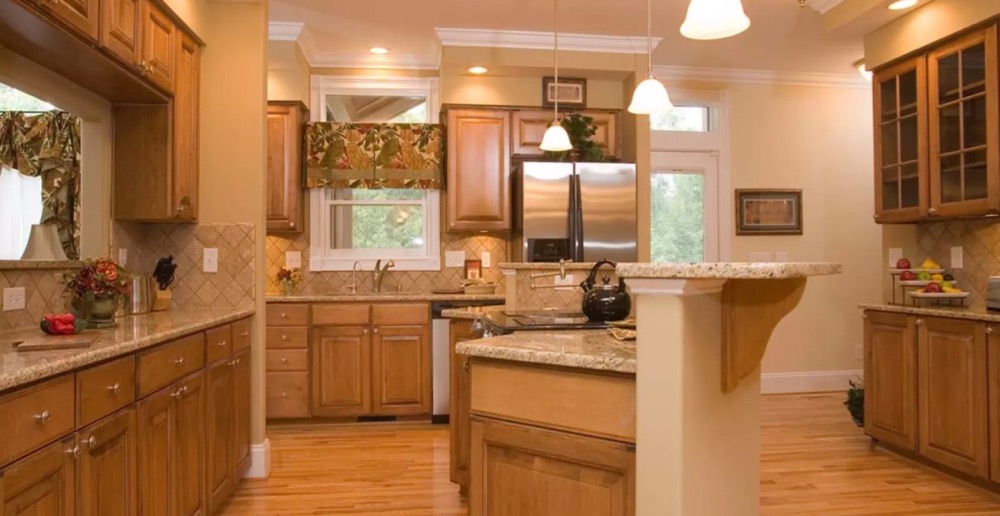 Look closely. Can you spot the differences between this modular home's kitchen from that of a traditional "stick-built" kitchen. No? Well that makes perfect sense because the feature that make modular construction superior to stick-built construction are invisible to the naked eye. The modular home construction's structural integrity if far superior to stick-built construction. But let's get back on point here in discussing this particular kitchen.
This kitchen's fixtures and accessories were sourced from industry-leading product designers and made from premium-grade materials. Like traditional kitchens, this particular modular kitchen incorporates the features that we incorporate across our modular home kitchen portfolio. Based upon the buyer's desires, they are most often equipped with raised-bar granite countertops, stainless steel appliances, custom crafted cupboards, overhead cabinets with glass doors, and under cabinet lighting. In this example, take note of the stylish valence above the kitchen sink between overhead cabinets. Check out the clever use of downlighting from the ceiling. This modular kitchen is stunningly elegant and it can be built for you right here in Virginia Beach!
See one or two things that you would do differently here? That makes sense to us as well as no two buyer's requirements are exactly the same. Let's go to work modifying this kitchen to your specific wants and needs. The point here is that there is a reason why the word "custom" is embedded within our business' name. We build custom modular homes specifically designed to meet each and every element of your discerning need.
For more information about how a custom modular home just might be the perfect choice for you, contact Tidewater Custom Modular Homes.
---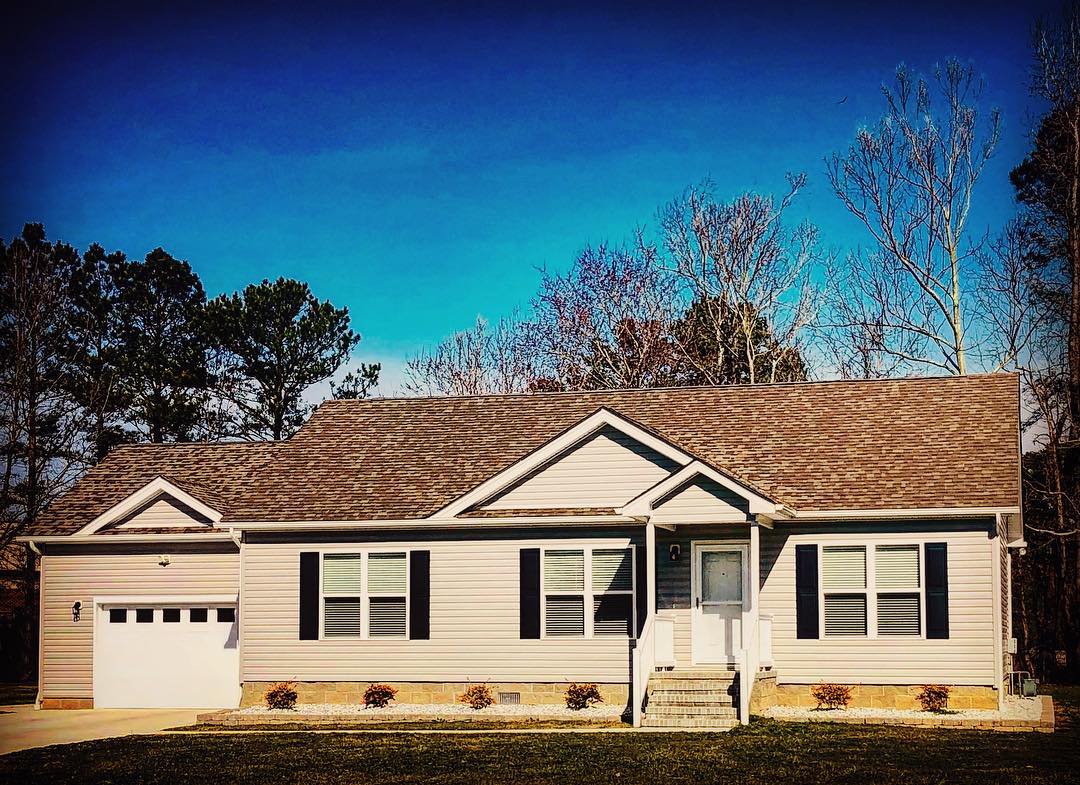 Millions of people like you are searching for their perfect dream home. Many of you are worried about where to start the search with so many different types, sizes, and styles of houses to choose from. A modular home design is the perfect place to start. The overall quality and value modular home construction drives their continued rise in popularity. With the modern living trend, people are looking for home designs that are contemporary in nature and modular home delivers on that front.
The modular homes that we build in Charles City VA hold or appreciate in value as or more effectively than their stick-built counterparts. Many people consider modular home investment because they are physically stronger structures. In addition to structural strength, buyers love modular homes because they are completely customizable. You could create the customized design that you seek just as you would with the stick-built home building process.
For more tips on modular homes, contact Tidewater Custom Modular Homes.
---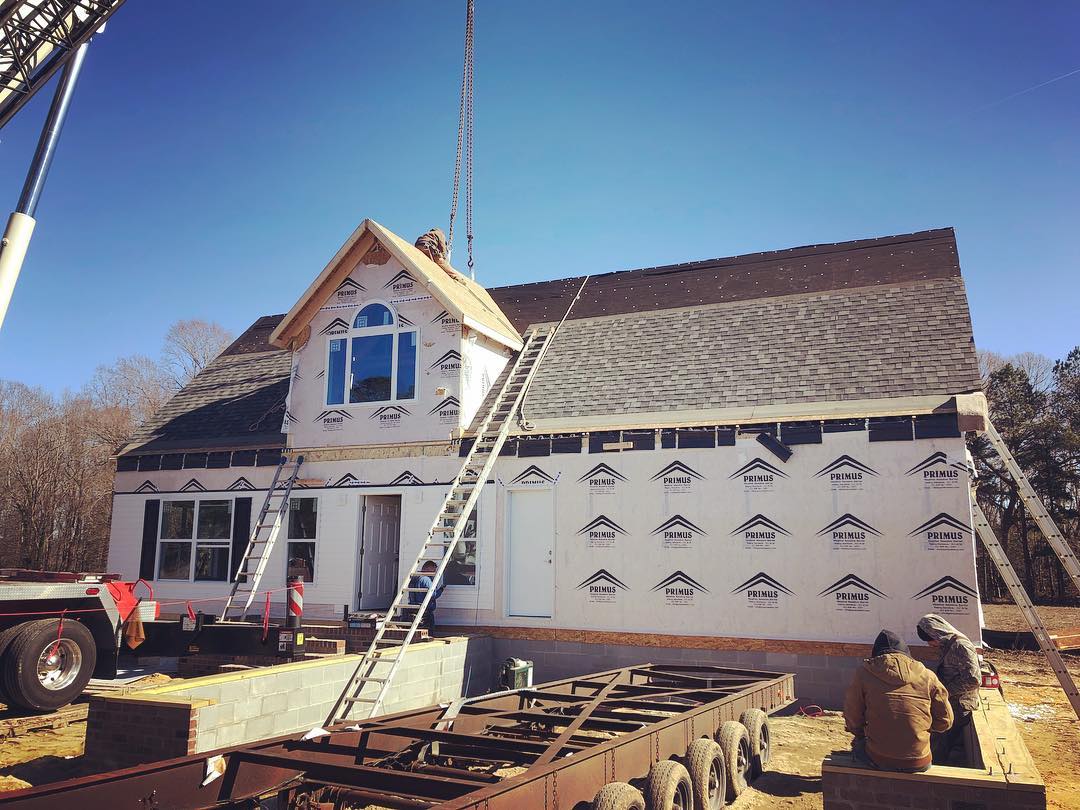 Building your next home does not have to be a stressful activity. So many people have heard the horror stories of others about building a home from scratch. But you won't hear those horror stories from those who chose modular home construction. There are many reasons for this, but the most prevalent reason is the precision of construction offered by the modular home industries' reliance on computer precision versus the traditional home industry's reliance on craftsmen with a wide range of experience and skill. We help people in Norfolk and across the entire Tidewater achieve the dream of owning a new home. We offer simply the best overall value per square foot for your home-buying dollar.
One of the most common complaints of traditional home building construction is the extensive time required to construct the home. Our building process involves the use of an indoor factory to construct the foundational elements of your home. Weather does not threaten the delay the home building process in large measure. Weather very much factors into traditional home construction.
Cost overruns are common with traditional home construction but cost overruns are extremely rare within the modular home construction process. With such a wide selection of modular home offerings here in Norfolk, there is rarely a need to make architectural design adjustments during the build process. We're here to help you get it right from the start and we're happy to take all the time necessary to help you achieve that end.
We help people in Norfolk and across the entire Tidewater achieve the dream of owning a new home. We offer simply the best overall value per square foot for your home buying dollar.
For more tips on modular homes, contact Tidewater Custom Modular Homes.
---