Craftsman Cottage Style Modular Floor Plan Offers Single-story Living at its Finest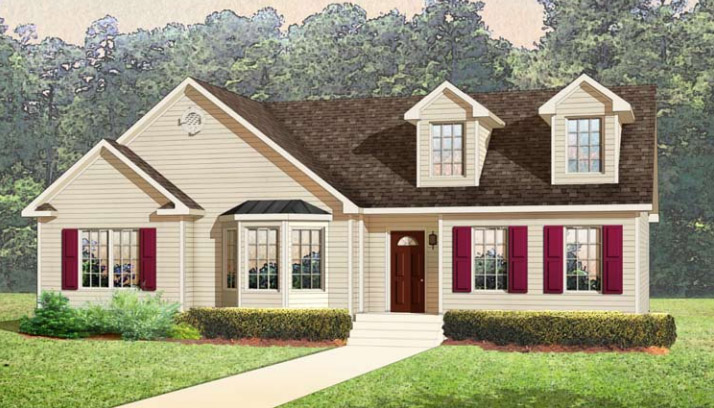 For families searching for a single-story but spacious home, the Austin craftsman cottage style modular floor plan could be the dream home for you. This modular craftsman cottage home is proof that single-story living does not have to mean compromising space, beauty, and comfort.
With a total floor area of 1,471 sq. m., the Austin Craftsman cottage style modular home in Smithfield, VA provide all the space needed on a single floor. Entering from the foyer, guests are immediately welcomed to the spacious dining and living room combination area. There is an optional fireplace in between, and a separate kitchen area. The living room also has an optional walk out bay to make it more distinct and quaint. The Austin modular craftsman cottage floor plan has three bedrooms and 2 bathrooms. Another unique component of this modular floor plan is that all three bedrooms have walk in closets.
The Austin craftsman cottage stlye floor plan is custom-built using modular home construction. This means a well-built, high-quality home that is built to last. To find out more about the Austin craftsman cottage style modular floor plan, contact Tidewater Custom Modular Homes.