A Two-Story Modular Home Floor Plan for Families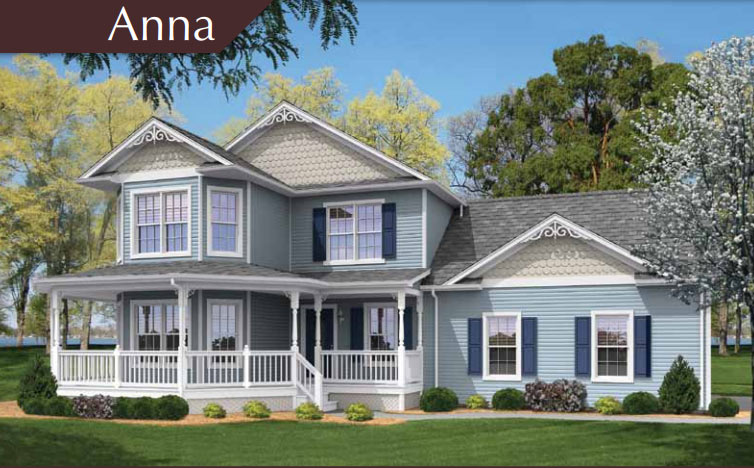 Many families prefer two-story homes because of the ability to maximize space and save on costs by "building-up". However, choosing a practical floorplan does not need to mean skimping on beauty. For families looking at traditional two-story modular homes, the Anna traditional two-story modular home is a floor plan that hits the mark.
Custom-built using advanced modular home construction in Hampton Roads, VA, the Anna traditional two-story modular floor plan has a total floor space of 1,606 sq. ft. The Anna modular floor plan is a traditional two-story home with all three bedrooms situated on the second floor along with two bathrooms. This separates the bedrooms from the rest of the home, providing the bedrooms with privacy and quiet.
The kitchen, living room, and dining room are located on the main floor of The Anna traditional two-story modular floor plan, making it a traditional 2-story home. The dining area is in the front of the home, and homeowners can view the porch which is on the front of the home just outside the dining room windows. The kitchen has a dropped header entrance either to the dining or to the foyer and the living room is in the back occupying the largest area of the main floor.
To find out more, contact Tidewater Custom Modular Homes.