Your Custom Built and Custom Designed New Home in Much Less Time Than You Thought
There are many different home styles and floor plans to consider when you are building a new modular home. You have the option of a standard floor plan or you can have your house customized however you would like, in the actual layout, or in the interior set up. Further customization can be done as well. In the kitchen an island or wine rack could be added, columns could be added to the living or dining area and transoms and side lights could be added to the front door. Perhaps you are interested in entertaining, a rock surround can be added to the fireplace and an opening for the television could be added to the wall above. There are so many special features to add to your new modular home, inside and out, we can't even discuss them all here. But rest assured that your new home will be personal, and built just the way you dreamed it.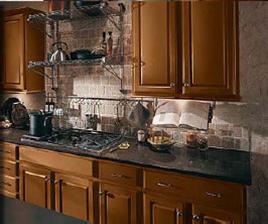 With Modular homes, the construction process is dramatically shortened. Your new home arrives to your property in the form of modules, which are then assembled on site. The on-site construction process itself is a wonder to watch as modules for your new home are removed from flat beds and erected with a crane. The process takes weeks instead of months, and sooner, rather than later, you are moving into your new home.

Prior to this process, you meet with Tidewater Custom Modular Homes and discuss floor plans and design. You have unlimited options, from colonials to cottages, and ranch homes to Cape Cod style, and each style home has their own individual flare. You get to decide everything you would with a traditionally built home such as cabinet styles and finishes, hard wood flooring and recessed lighting. In the end, you have a custom built, custom designed home of your dreams in much less time.