Tidewater's Best Modular Home Source!
Building top quality, custom systems-built homes in Virginia Beach, Norfolk, and areas throughout Hampton Roads VA
Tidewater Custom Modular Homes would like to welcome you and thank you for visiting our site. It's our sincere desire to provide all the information you need to make an informed home buying decision.
While we hope our web-site provides valuable information, we believe in dealing with our potential, current and past customers in person so that we may answer any questions you might have, establish a plan of action and fulfill your home buying needs.
Receive Up To $1000 in Credit Rebates!
This is a great time to buy a home! In addition to low interest rates on new home purchases, you can receive a Factory tour rebate of $1000.00 by attending a Excel – Modukraf Homes factory tour. For more information click Tidewater Custom Modular Homes or call 877-581-2011.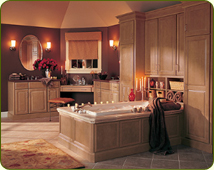 We're all about Customer Service and Relationships
Tidewater Custom Modular Homes offers a superior product, unparalleled service, and competitive pricing. We know lasting relationships are earned through complete customer satisfaction. Let Tidewater Custom Modular Homes build your next home.
We hope you enjoy our site. Please visit us often for updates and additional important information and we will work hard to be your builder of choice.