The Wynburg: A Traditional Cape Cod Modular Home Floor Plan that Fits Modern Living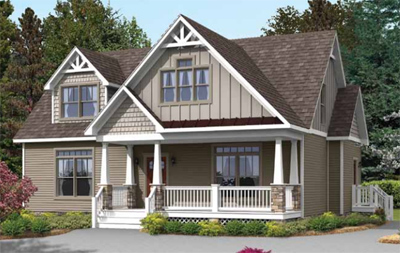 Modular home construction offers a more comfortable and faster alternative to traditional home building. The Cape Cod modular home is famous for its sloped roof that can provide an added bonus. These roofs are perfectly symmetrical with shingles, decorative shutters on the front-facing windows, and dormers. With the Wynburg Cape Cod style home, your modular home floor plan can be modified to fit modern living.
The Wynburg Cape Cod modular home offers a wide array of options for customization and individualized designs to interested home buyers. The Wynburg Cape Cod style modular floor plan enables you to modify and beautify the living space according to your personal taste, preference, and specific requirements. You can also keep your options open by making the additional space an unfinished attic or, if you need extra space, you can add insulation and add to the living area. This expandable cape cod home plan is ideal for growing families.
Cape Cod style modular homes in Virginia Beach, VA never fail to amaze interested homebuyers. The Wynburg Cape Cod modular floor plan has strategically located bedrooms and bathrooms as well as a kitchen that has a flush bar and pantry giving you a more spacious dining area. Because it has minimal exterior ornamentation, a porch can also be added to accentuate the central front door. A porch is the perfect place to gather and spend quality time with your loved ones.
Finally, you can modify the exterior and interior design of your Cape Cod home to fit your style of living. To find out more about various Cape Cod modular home styles, contact Tidewater Custom Modular Homes.