The Cozy and Casual Timberland I Ranch Style Modular Home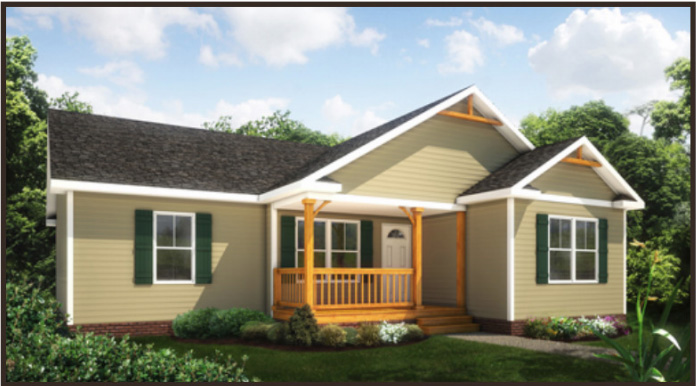 Since the popularity of ranch style homes in the 1960s, many modifications have been made to update this classic home model. One of these are the fresh new Timberland Series modular floor plans which offer a new twist on traditional ranch style houses.
The Timberland I style modular home features the defining elements of the casual style of ranch homes. It is a long and wide one-story home that infuses the informal styles of the original American ranch home into the newer contemporary ranch home. The Timberland I is a single level home that showcases a long and low roof line, simple and rustic exteriors, and open and spacious floor plans. It offers a total 1,410 square feet of living area with three bedrooms and two bathrooms. With this simple but beautiful home, you will be greeted with an inviting open porch that is a very characteristic of a ranch home. The spacious living room is great for receiving and entertaining guests while the separate family room is dedicated as a cozy place for the family to relax in, or this can be made into a private dining room. The master's suite along with the other two bedrooms offers inviting spaces. The kitchen boasts its spaciousness with an adjoining utility room. Bathrooms are accessible to every room.
Through modular home construction in Virginia Beach, VA, building homes has become more simple and convenient for both contractors and homeowners alike. Beautiful homes can be completed in a shorter period of time with more savings in time, labor, and money.
To find out more about the advantages of modular home construction, contact Tidewater Custom Modular Homes