Modular Home Additions for Faster and More Affordable Home Renovations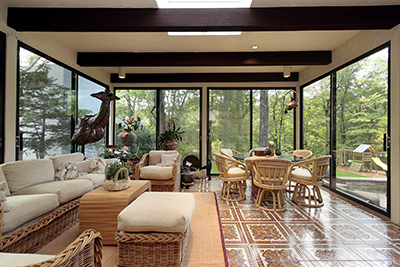 Home renovations through traditional construction can be expensive in both time and money. When you try to add space to your home the overall renovation cost overruns can really add up. This is due to high labor costs, labor and materials shortages and poor initial planning.
Fortunately, modular home additions have paved the way for faster and more affordable home renovations. Now, homeowners can economically and in less time add space to their homes without compromising quality of materials and craftsmanship. Because modular building systems uses advanced computer software, the exact home modifications that homeowners desire can be precisely achieved. Moreover, because the overall home improvement estimates can be computed accurately, surprise cost overruns are eliminated when using modular construction.
Indeed, modular building systems have given homeowners an opportunity for home expansion and enhancement. Today, customized home additions are within reach. Contact Tidewater Custom Modular Homes to discuss your home renovation plans and options.