Modular Home Additions: An Affordable Way to Enhance Your Home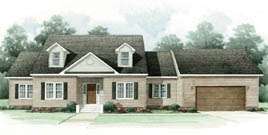 There is better, faster way to build your home addition. Rather than the long process of traditional construction, there is another option: a modular home addition. Regardless of how your existing home was built, you can put an addition on your home with modular construction.

Oftentimes, after finding out the project scope of a home addition many homeowners will get disheartened about the length of time it will take for the addition to be completed. With modular home additions your home renovation will be completed much faster, and you will be enjoying your new space much sooner.

Modular home additions are more economical, with no sudden cost surprises, but they are more energy efficient as well. Modular construction is the answer. Contact Tidewater Custom Modular Homes to discuss the option of a modular addition on your existing home. With the right plan most homes can be expanded modularly. Tidewater is more than happy to work with an existing home owner. We can expand your existing home and deliver to you the space you need.