Custom Design Your Modular Home Floor Plans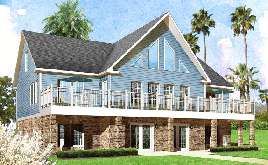 Many people have a misconception that modular homes are cookie cutter in style. But, did you know that modular homes can be custom designed? In fact, at Tidewater Custom Modular Homes, custom designed homes are what we do.

We do have floor plans available for all types of homes, and they are not limited in design and can range from 1000 square feet to 4000 sq feet and up. These home plans are designed by builders and architects

However, if there is something you would like to add, change, or omit, Tidewater Custom Modular Homes can make that adjustment. We can also custom design a floor plan for you and your family, from Ranches and Capes to Vacation homes.

Have you gotten so far in your home planning process that you have a floor plan or blue print already, but you just haven't committed? If so, let us help. Many floor plans can be modified to accommodate modular home construction.

Tidewater Custom Modular Homes can custom build your affordable, luxury, dream home.