Coffered Ceiling Adds Dimensional Effect To Your Modular Home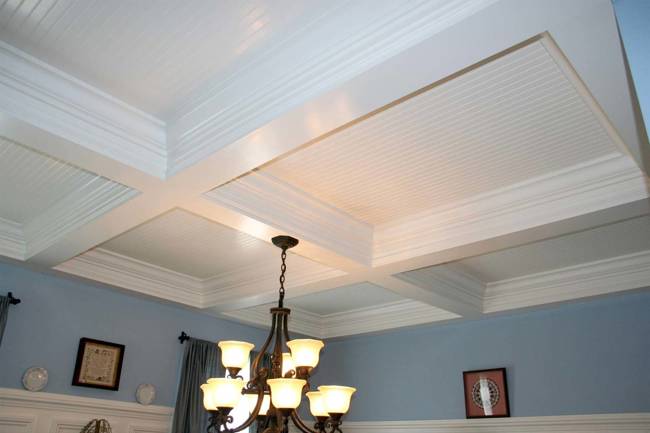 Do you dream of a coffered ceiling for your modular home? We clearly understand because a coffered ceiling delivers a dramatic effect. We can deliver that for you.
A coffered ceiling is made of recessed panels fastened to a hanging mesh to make a new ceiling with certain depth and architectural appeal. They come in two styles, deep or shallow and are available in white or black finishes. Deep coffers provide extra dimension to a living space while shallow coffers create a lighter touch.
Tidewater Custom Modular Homes empowers homeowners to create custom looks for their ceilings, kitchens, bathrooms, and doors. In fact, every single element of your next modular home can be customized.
For more information regarding custom modular home design ideas, contact Tidewater Custom Modular Homes.