Your Dream Modular Home Living Room Awaits
Last week we showcased an exceptionally well designed modular home master bath as an example of the luxury living that awaits you. This week we'd like to showcase this wonderful living room as an example that we can deliver as part of your next new Suffolk Virginia home. Once again this is but one of many creative modular home living room interiors that we build in Suffolk, Smithfield, Chesapeake, and elsewhere within the Tidewater Virginia area.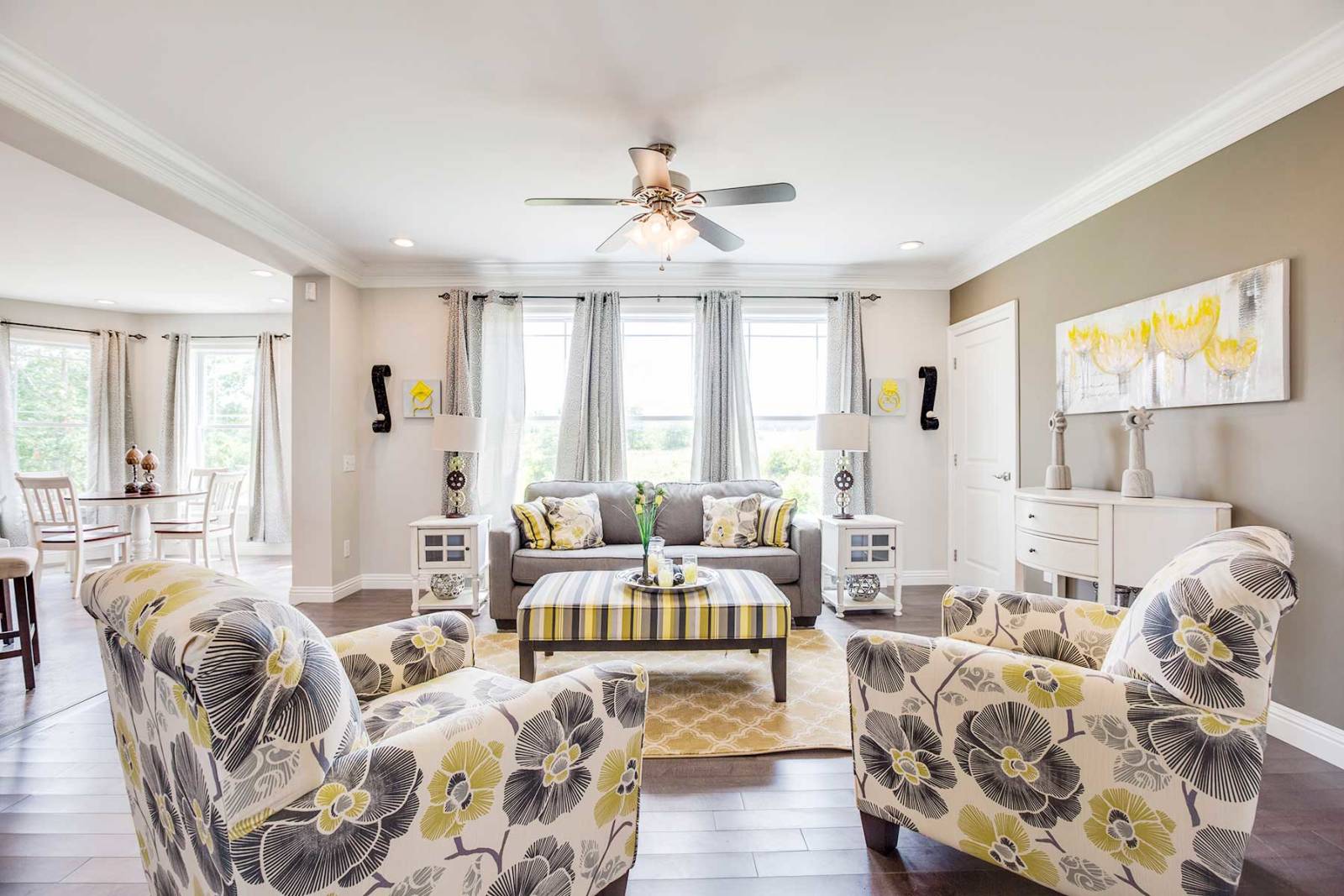 This living room features an elaborate (yet cozy) living space that demonstrates the craftsmanship delivered by our custom modular home company. Paint colors are combination of white, beige and grey tones with recessed LED lighting to emulate a natural light indoors. A simple but elegant fan chandelier highlights the ceiling. Flooring are built from hardwood but eco-friendly and sustainable materials can also be used as an alternative. Standard white 2-panel interior doors are used in this design but clients can select from wide variety of indoor and main door panel models which complements best their modular interior design. The furniture is sourced from leading home furniture designers. Furniture consultation is a subject that we can and gladly do include in our comprehensive service to you.
Modular construction here in Suffolk and Smithfield empower the home buyer to personalize their interior design to exactly align with both their dream and their budget. We welcome the opportunity to consult you on the subject of modular home construction to that you can be fully informed when deciding how to build your next home. Contact Tidewater Custom Modular Homes anytime!