Why Small Modular Homes Are Now So Popular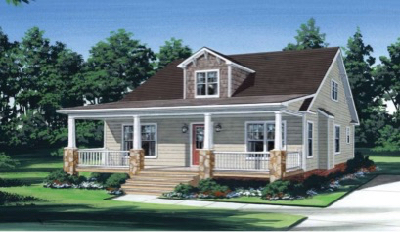 Many first and second home buyers consider modular home solutions as the value home buying solution and for good reason. Employing the comparatively fast factory production advantages, the time and material cost to erect modular solutions is significantly lower than our traditional stick-built construct competitors. Reduced construction labor hours required to build while simultaneously reducing construction waste are two key contributors to the modular home value equation especially when considering smaller footprint construction projects.
Although the dream of expansive real estate is alive and well in America, many now come to recognize the disadvantages of owning larger homes. One drawback is the cleaning and maintenance challenges of owning large homes and properties. With larger homes come larger responsibility and of course more cost. So here are the leading reasons people are choosing to minimize square footage in their home buying decision making:
Lesser capital expenditure - A smaller modular home obviously means fewer materials required which implies a significant reduction to cost.
Lower running charges - Having a larger home means more rooms (some rarely used) that require even temperature which implies more energy expenditure for HVAC system use. Unlike in small modular homes, space and energy is utilized more efficiently that guarantees a lower running costs.
First Time or Younger Homeowners are eased to be tied up with large mortgages and expenses associated with owning a large home.
Spacious lawn: It's good to have more yard space for children's playground, a garden, an outdoor kitchen or receiving area. Smaller modular homes provide a solution for those who love the outdoors but don't have adequate land in their living space.
For more information about small modular homes, contact Tidewater Custom Modular Homes.