Why Custom-Built Modular Homes are Superior to Traditionally Built Homes – New Kent, VA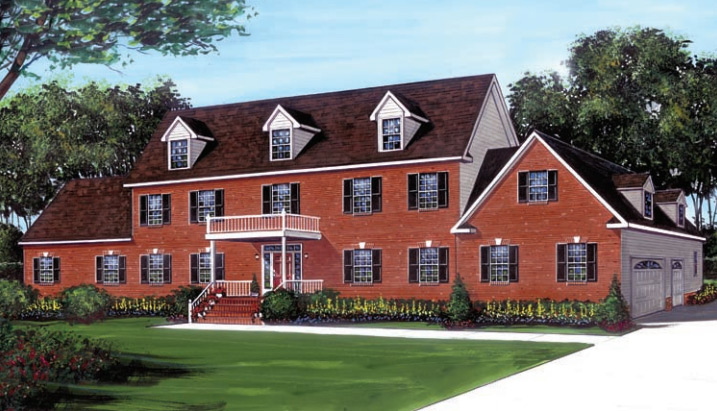 Every modular home in New Kent, VA is custom-built to meat or exceed local and state building codes, the same codes as site-built homes. They are assembled at the permanent site on a traditional foundation system. All of our modular homes are stronger and sturdier in order to withstand the transportation and installation process.
The advanced building system used by Tidewater Custom Modular Homes when constructing a modular floor plan into a dream home is superior to on-site, stick-built construction. The modules are built indoors in a factory-like setting, the modules are then transported to the permanent location. All modular homes are glued and screwed to withstand transport, which also makes them stronger than traditionally built homes. A modular home is not a mobile home; it is just a home that is built off-site in a facility but is installed on a permanent site in order to prevent delays caused by extreme weather conditions and material delivery mishaps.
Because the modular home construction process takes place indoors, these custom-built homes can be completed in a matter of weeks, rather than months. A modular home is about 80% complete when it is brought to the permanent site where it is assembled.
A series of inspections are performed throughout the construction process and on-site in order to ensure that everything is set before occupancy. The modular construction process conforms to all rules, state building codes, and other related guidelines to guarantee the quality, energy-efficiency, and security of each modular home.
To find out more about the advantages of modular home construction, contact Tidewater Custom Modular Homes