Vacation Style Modular Home – Great Investment for Retirement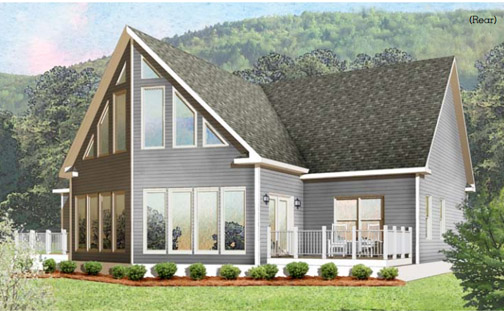 We all dream of living retiring and living live as a permanent vacation and in our permanent vacation home. Well, the good news is modular home construction can help you achieve that dream. Retired folks across Hampton Roads increasingly turn to modular home construction to achieve that vacation lifestyle they've dreamed of for years.
We're seeing increased interest in vacation style modular home here in Smithfield, VA. With a wide array of modular home-building options to choose from, it is now possible for homeowners to personalize vacation style homes that can serve as a primary home where or as a second home that they can go to when they need a change of pace.
Your next vacation could be when you get home from work. A vacation style floor plan is not only intended for those homeowners who are planning to custom-build their second home where they can have staycations whenever they want to. In fact, more and more people include this in their future plans. They invest in a vacation style modular home while they are still alive and kicking. So that by the time they retire from work, they have something to live in and feel like they are on vacation in which they no longer need to travel far away just to take a break. With the advanced construction mechanisms and materials that modular home technology has brought to the market, homeowners now get to build their dream vacation home based on their specific wants and needs, a home where they will feel like they are on vacation everyday.
To find out more about vacation style modular home options, contact Tidewater Custom Modular Homes.