Tour A Modular Home Facility and Prepare to be Wow'd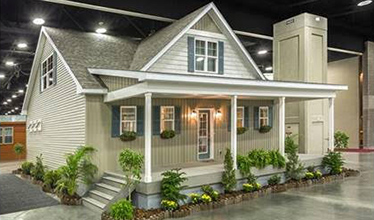 So, your worried about the threat of inflation, higher interest rates, and looking to build your new home sooner than later. We've written extensively about the rapid nature of modular home construction, but this blog is not about time. This blog post is about offering you an ability to view the modular home building process in person so that you can make the best educated decision about your future home build and how modular home construction will help you beat the looming rise in interest rates.
If you want to take advantage of historically low interest rates before they begin to rise, check out modular construction. Tidewater Custom Modular Homes wants to introduce you to the advantages and benefits of modular construction.
We set ourselves apart in the modular construction industry with skilled craftsmanship and continuous, multi-layered quality-assurance inspections. This is how we ensure the delivery of homes that meet our and exceed our customer's requirements.
With many options for modular home builders to choose from, come get a tour of a modular home facility and learn about our building process first hand. We schedule "Plant Tour Events" for interested clients. During the tour you will see modular homes in all stages of construction. Once the factory tour is done, you'll be taken to our three fully decorated, on-site model homes to see the finished product.
The modular home factory tour gives you hands-on experience of modular technology and information on how easy it is to design and build a custom modular home.
Once you see modular construction first hand, and our factory in particular, you will recognize our commitment to delivering quality, custom modular homes and the advantages of modular construction.
If you are thinking about building a new home come see contact Tidewater Custom Modular Homes.