Timberland IV Modular Home: Historical Architecture with Modern Touch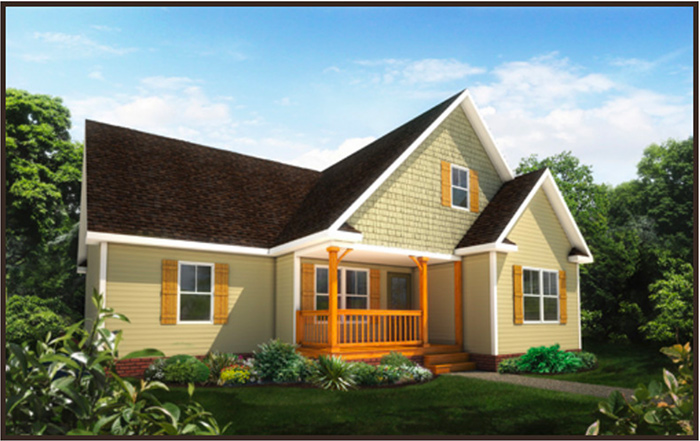 Cabin-type homes are an increasingly popular home style here in Windsor and in fact across all of Hampton Roads. Homeowners are fascinated with log or timberland homes as they present a perfect blend of historic architecture, old-style comfort yet with contemporary aesthetics and simplified upkeep.
We invite you to check out our Tidewater Custom Modular Homes' Timberland IV - Cape Cod finished cabin-style home. It offers a finished or unfinished 2nd floor which offers the home buyer the ability to control initial construction cost to either dedicate that space to storage or delay that build out for a more appropriate time. This design features a 12/12 roof, double shed dormers and stairs access to expand potential living area by leaps and bounds. The timber framed front porch beckons on those warm days of summer while adding that old world charm which makes your new home truly stand out in your neighborhood.
If you love the Timberland-Style Homes, Tidewater Custom Modular Homes can help you build that dream house, customized to your exact specifications. Contact Tidewater Custom Modular Homes to learn more about custom-designed modular homes.