Three Reasons You'll Love A Cape Cod Modular Home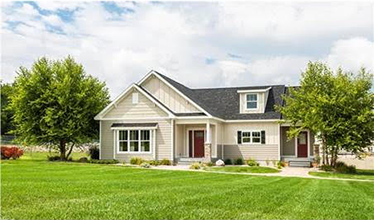 Are you considering a new home and interested in the unique charm of a Cape Cod style modular home? Look no further! Here are three reasons why you'll love a Cape Cod style modular home built by Tidewater Custom Modular Homes:
Timeless Aesthetic Appeal: The Cape Cod style is renowned for its timeless beauty and classic architectural features. With its steep rooflines, symmetrical design, and charming dormer windows, a Cape Cod style home exudes a sense of nostalgia and New England charm. The clean lines and simple yet elegant design make it a popular choice for homeowners seeking a cozy and inviting atmosphere. Whether you prefer a traditional look or a modern twist on the Cape Cod style, modular homes can be customized to suit your personal taste, ensuring a beautiful and unique residence.
Efficient Use of Space: One of the standout features of a Cape Cod style home is its efficient use of space. Typically featuring a compact footprint, these homes maximize every square inch to provide functional living areas. The design often includes a central chimney, which allows for open floor plans and flexible room layouts. The main living spaces are typically located on the first floor, with bedrooms situated on the second floor, under the sloping rooflines. This configuration optimizes space while maintaining a cozy and comfortable atmosphere, making it an ideal choice for smaller families, empty nesters, or those looking for a weekend retreat.
Versatility and Customization: Modular homes offer a range of benefits, including versatility and customization options. When it comes to a Cape Cod style modular home, you have the freedom to personalize various aspects of the design. From choosing the exterior finishes, siding materials, and color schemes to selecting the interior layout, fixtures, and finishes, you can create a home that reflects your individual style and preferences. Modular construction also allows for efficient and precise assembly, resulting in shorter construction times compared to traditional site-built homes, without compromising on quality.
Additionally, Cape Cod style modular homes can be easily expanded or modified in the future. Whether you need additional living space for a growing family or wish to add extra amenities, the modular construction process makes it simpler and more cost-effective to make alterations.
Contact Tidewater Custom Modular Homes to learn more about cape cod style modular homes.