The Stunningly Attractive Modular Craftsman Home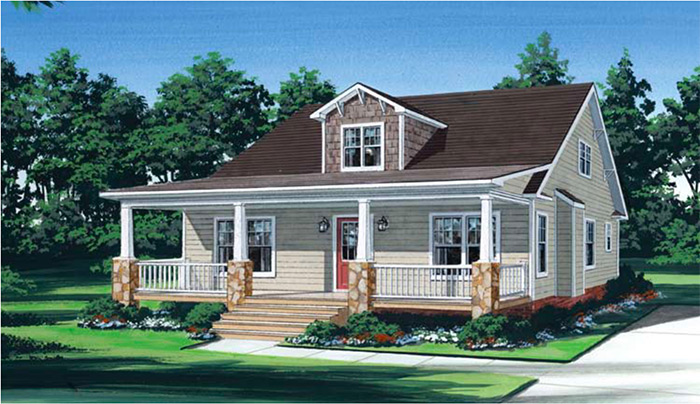 The Modular Craftsman Home Style features a distinguishing exterior that include low-pitched roofs, broad eaves, uncovered rafters, and stylish brackets. You can also notice that the front porch has solid, tapered pillars and has a stone foundation. Another distinctive characteristic of the modular craftsman home is the multiple leaded or stained-glass windows. The interior features a striking beamed ceiling that leads to the open concept layout with minimal hall area.
Take for example the Tidewater Custom Modular Homes' Linville Floor Plan which is a delightful Craftsman-style home that offers complete single-story living with the added bonus of additional living space on the second floor. The master suite is isolated from the main living area for a peaceful retreat. The open living room, dining room, and kitchen area perfect for entertaining guests. The second floor provides 832 square feet that can be finished for two bedrooms, a bath, and a sitting area.
We'd love to demonstrate this and other modular craftsman floor plans ready for you to build here in Chesapeake. Contact Tidewater Custom Modular Homes to get things started.