The Roosevelt Ranch Style Modular – A Perfect Starter Home for Those with Limited Budget – Yorktown, VA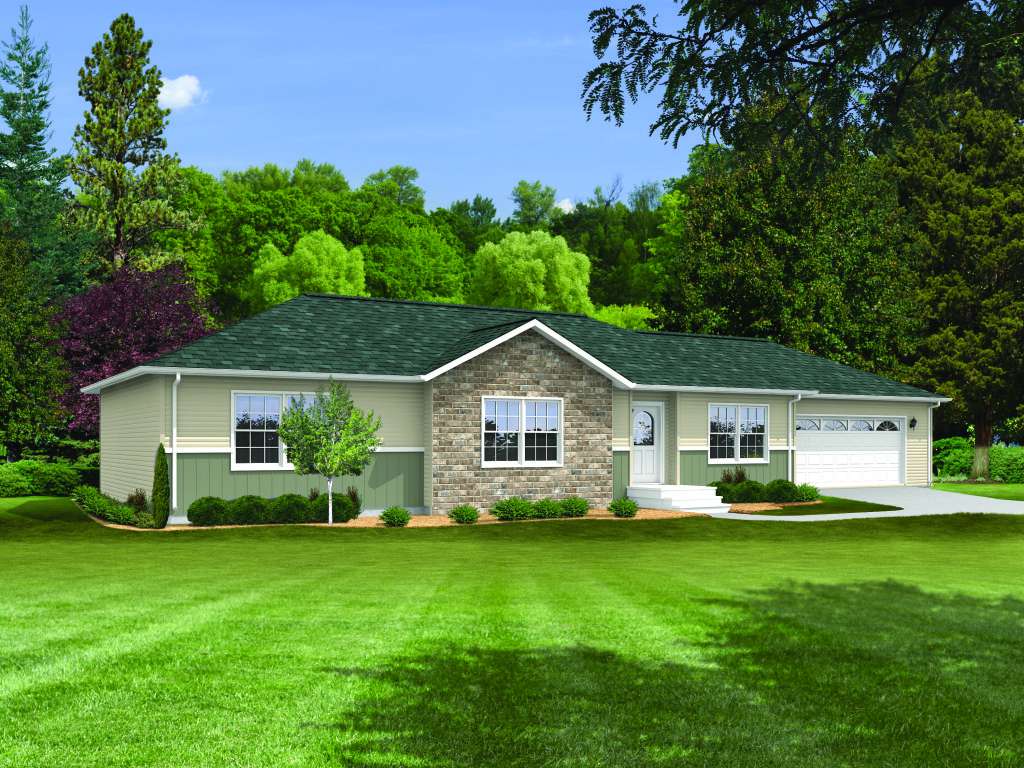 If you are considering building a ranch style modular home in Yorktown, VA, you're not alone. More and more homeowners are making a change of heart and going the modular route. More often than not, homeowners choose the ranch style modular homes because they are simple floor plans but are jam-packed with features that anyone would want for a home just like what can be seen in The Roosevelt.
The 1,547 sq. ft. floor plan of The Roosevelt ranch style modular home already has 3 bedrooms and 2 bathrooms. The bigger room, also known as the owner room, has its dedicated bathroom which is also larger than the other bath room. The smaller 2 bedrooms share a common bathroom which is also accessible by others coming from the kitchen and the living room.
The Roosevelt ranch can be a perfect starter home especially for those with limited budget. With the advancement in modular home construction processes, you can benefit from a wide array of options for customization that allow you to add or modify features that you think will help mprove your home living experience.
To find out more about The Roosevelt and other ranch style modular homes, contact Tidewater Custom Modular Homes.