The Pine Grove Ranch Style Modular Home, A Ranch that Has Many Home Features to Boast About – Suffolk, VA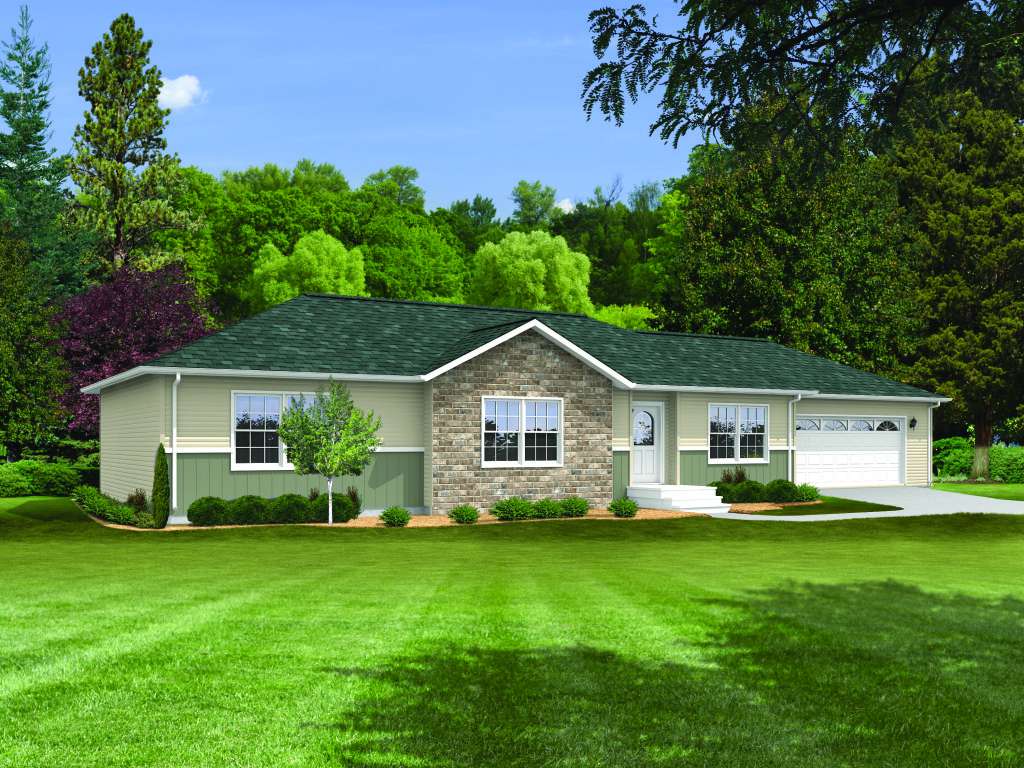 Just because ranches are known to be simple single story homes does not mean they do not have any feature to boast about. For instance, if you take a look at The Pine Grove Ranch style modular home in Suffolk, VA, you will see just how a ranch can be both aesthetically pleasing both in the inside and outside and fully functional at the same time.
The Pine Grove is a ranch style floor plan that has three bedrooms and two bathrooms. The biggest among the three bedrooms has its own bathroom that can only be accessed once you are inside the owner's bedroom. The other bathroom is shared by the two relatively smaller bedrooms and can be accessed even by the people coming from the living room and other parts of the house. The living room at the center occupies a large portion of this 1,547 sq. ft. modular floor plan. The kitchen and dining space combo is separated from the rest of the house through a divider that adds to the aesthetic value of the home. And speaking of aesthetics, The Pine Grove Ranch is also noted for its double windows that instantly access the exterior of the house. It only shows that this floor plan is definitely one of the beautiful ranches you can find and modify.
To find out more about The Pine Grove ranch and other modular home floor plans contact, contact Tidewater Custom Modular Homes.