The Glen Oak Ranch Style Modular Home – A Ranch that's Perfect for Bigger Families - Surry, VA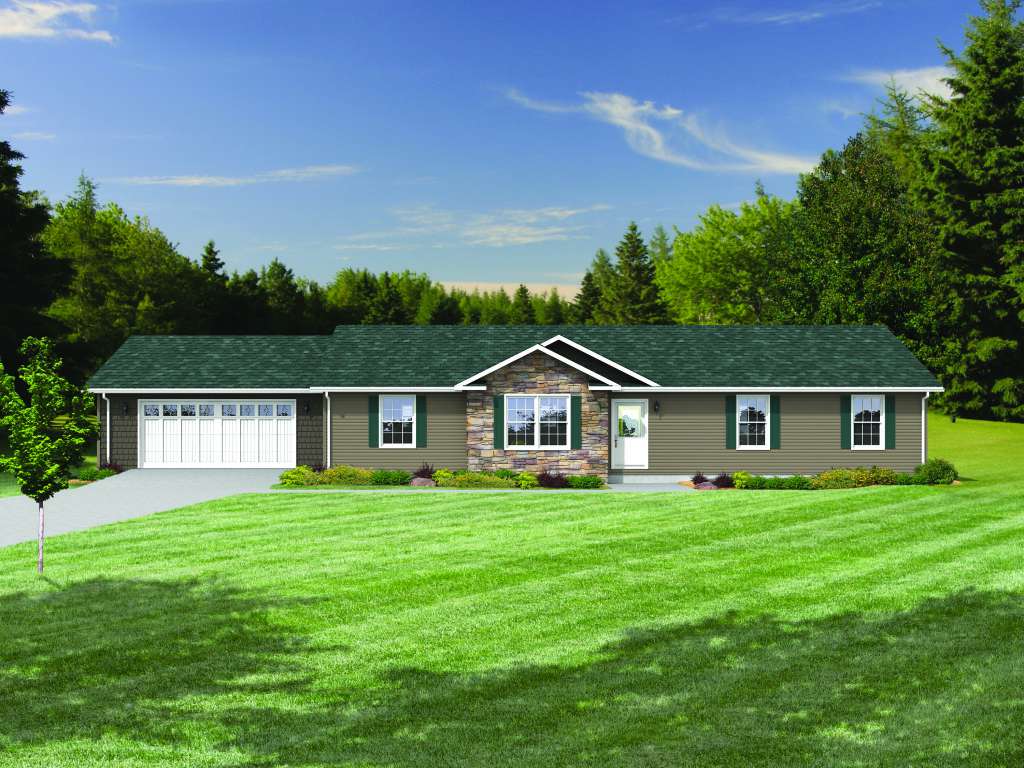 Ranch style modular floor plans are single-story homes that provide convenience for people of all ages. They are perfect for those who, for some reason, have difficulty walking up stairs: senior citizens, injured family members, people with disabilities, young kids, etc. Ranches are also ideal for those with home offices who, for maximum efficiency, just want to have everything on one floor. They are also great for aging married couples who are settling in for the long haul. But ranches are so versatile that they can also be perfect for bigger families, just like The Glen Oak Ranch.
When you enter The Glen Oak Ranch style modular home in Surry, VA, you will be welcomed by a large living room. A few steps from the front door is the kitchen space that also opens towards the dining room. The Glen Oak Ranch divides its 1,658 sq. ft. lot into 4 bedrooms and 2 bathrooms, in addition to the kitchen, dining space, and the living room. The largest bedroom in the house, the master bedroom, has a dedicated bathroom that is only accessible from the inside. The other bathroom is shared by the three smaller bedrooms and can be accessed from the common areas.
To find out more about The Glen Oak and other ranch style modular floor plans, contact Tidewater Custom Modular Homes.