The Difference in Modular Construction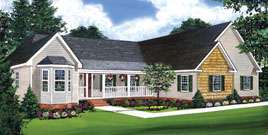 You want to know what type of construction is of higher quality, modular construction or stick built? Modular homes are built in factories to very specific specifications, with quality checks regularly on the assembly line. Of course the modules have to be sturdily built, they are transported via truck and put in place via crane.

We could tell you all this or you could go into a modular home factory and then walk onto a stick built construction site. There you would see the difference. On stick-built sites, builders are using air guns and nails to assemble walls, floors, and ceilings. You may even see construction materials, the future walls and ceilings in the rain or snow.

In a Modular home factory and construction site modular home walls, floors, and ceilings are screwed and lag-bolted together. They are also glued. All of this adds another level of construction integrity and strength.

Contact Tidewater Custom Modular Homes and we will be more than glad to give you a personal demonstration of the differences.