The Cedar Bend Ranch Style Modular Home – Custom-Built with Features that Fit Current Lifestyles of Homeowners – Hampton Roads, VA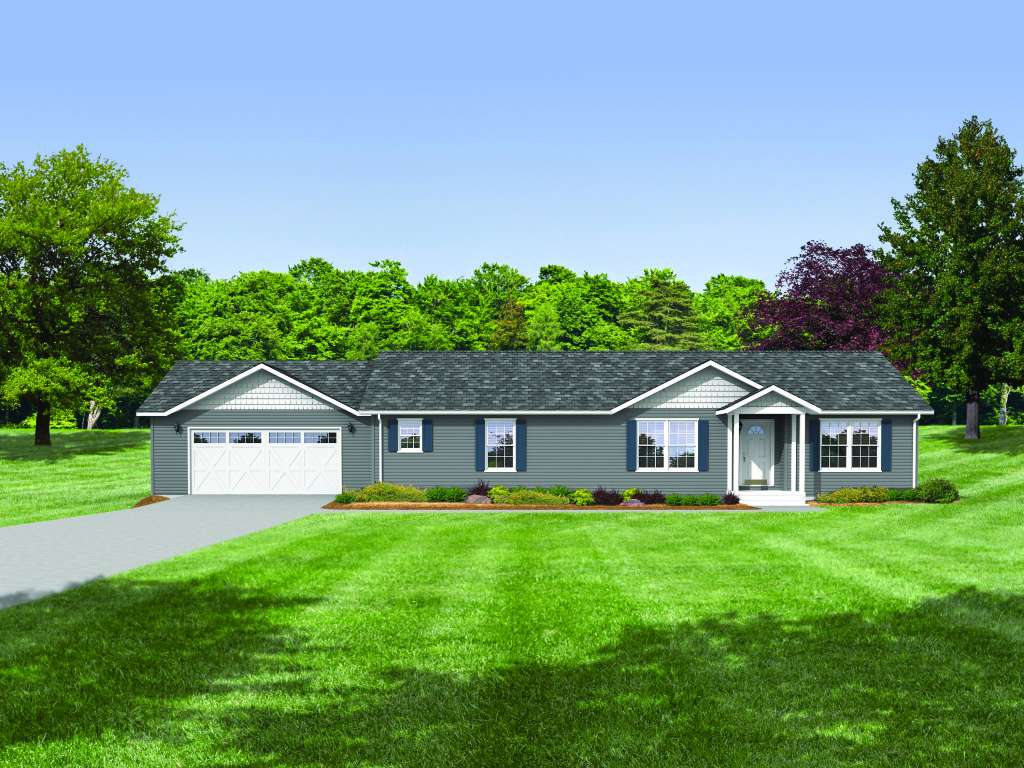 Ranches have become popular since the 1950s. The modular home construction has given these famous floor plans a twist so the ranches are no longer associated with cheap tract-house living. Now, there are numerous ranch style floor plans you can see that are custom-built with certain features that make them become compatible with today's lifestyles and specific needs just like what you can see in The Cedar Bend ranch.
The 1,547 sq. ft. of The Cedar Bend ranch style modular floor plan is optimally utilized so that it will have room for everything. The horizontal footprint of The Cedar Bend ranch features 3 bedrooms and 2 bathrooms. The owner bedroom, which is the largest among the three and has its own bathroom, is separated from the two smaller bedrooms by a large living room that opens to a kitchen and dining space combo.
What is great about The Cedar Bend Ranch as well as the other ranch style modular homes in Hampton Roads, VA is the convenience in completing an addition so it fits perfectly to the changing needs of the homeowners. It is their horizontal layout that makes the ranch houses relatively easy to add on to. So it is safe to say that The Cedar Bend Ranch can be considered an ideal starter home because you will never worry about accommodating a stairwell or supporting another floor in the future.
To find out more about The Cedar Bend ranch style modular home, contact Tidewater Custom Modular Homes.