The Best Vacation Style Modular Home for You may be the Cypress Creek Floorplan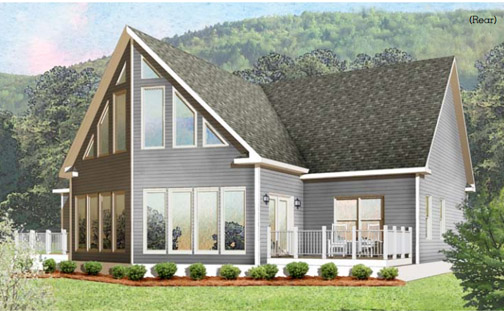 More and more people are choosing a vacation style modular home in Virginia Beach, VA as they realize that a vacation can happen even at home. Fortunately, there are now many different modular floor plans for this style of home, one of the most popular is the Cypress Creek.
If you are fond of large glass, over-sized windows and dormers, high ceilings, and other geometric features, the Cypress Creek vacation style floorplan is a great choice. This floor plan is designed to bring the outdoors inside. While it has an aesthetically pleasing front exterior, many are amazed at the spectacular rear elevation. If you want to custom-build a modular home near a body water, or on a large plot of land, the Cypress Creek offers a floor plan that includes huge back windows that allow for a panoramic view of the beautiful scenery.
Modular home construction ensures that every home is aesthetically pleasing and highly functional. For instance, in the Cypress Creek, the floorplan includes a large kitchen and a spacious great room with a cathedral ceiling. This vacation style home also has 3 bedrooms and 2.5 bathrooms. The master bedroom has its very own secluded patio deck that is good for morning coffee and an afternoon read.
To find out more about the Cypress Creek vacation style floorplan, contact Tidewater Custom Modular Homes.