The Beach Break Two-Story Modular Home Provides Homeowners Flexibility in Terms of Home Features - Hampton Roads, VA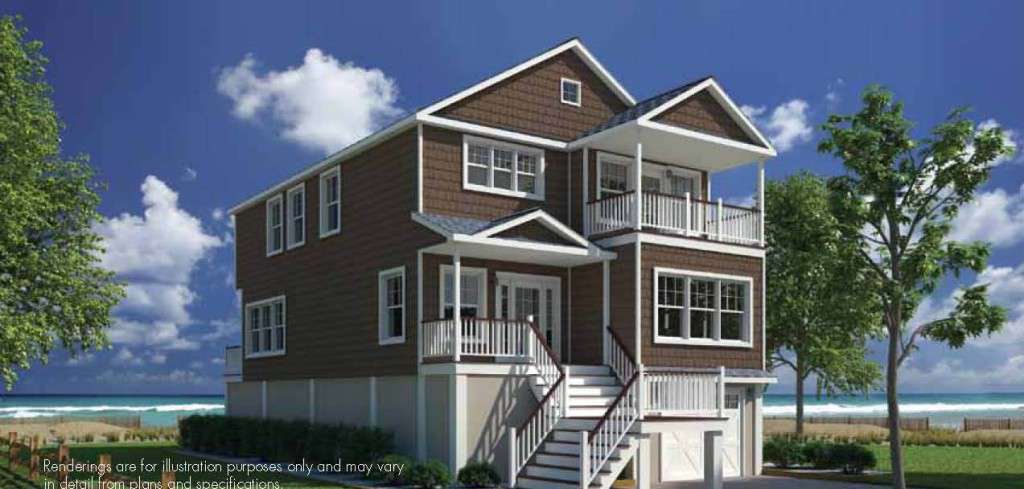 The advantages of modular home construction do not end at the ground floor. It is also an ideal alternative approach when you want to construct a two-story home. You can build a two-story modular home regardless of where you want to build.
There are a variety of selection of Traditional Two-Story modular floor plans in Hampton Roads, VA that fit almost any urban, suburban, or rural neighborhood. So you can be confident that regardless of whether the neighborhood trends lean colonial, neo-classical, or traditional, you will be able to find the right floor plan to fit your basic to specific needs. These modular floor plans have been strategically and creatively designed so that the homeowners are able to maximize living area and create the best value for their money. They come with amazing features both inside and out just like what can be seen in the Beach Break Traditional Two-Story home
The 2,283 sq. ft. floor plan of the Beach Break Two-Story modular home provide flexibility to add home office, hobby place, gourmet kitchen, large master bath, and more. This two-story home is in fact ideal for large families because it offers 5 bedrooms, with 1 located downstairs and 2 upstairs.
To find out more about the Beach Break Two-Story modular home, contact Tidewater Custom Modular Homes.