The Bayboro: A Perfect Vacation Style Modular Home for Families who Love the Beach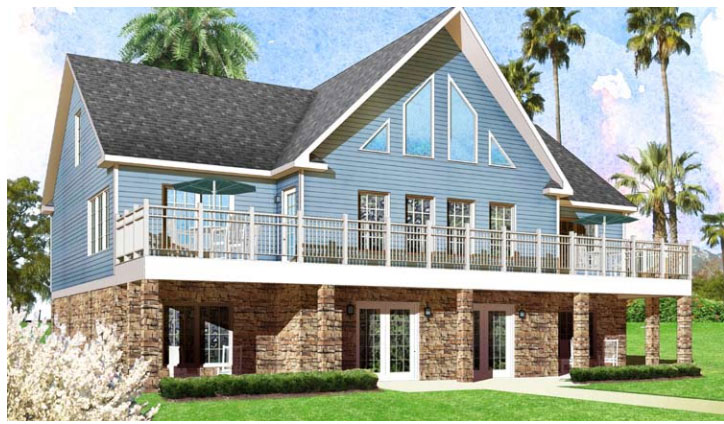 Some families would like to invest in a getaway home where they can stay to take a break. Many prefer vacation houses tnat are near the coast where the beach is close and you can enjoy the sea breeze and the calming sound of the waves. A Vacation style modular home is a perfect modular home design that is apt for a seaside getaway home.
Vacation style modular floor plans have a variety of designs that can be further modified and tailored to your taste. Our beautiful Bayboro vacation home style is one of our best floor plans that feature expansive glass panels in the living room for a wide spectacular outdoor or coastal view. It also has a wide kitchen area with a spacious pantry and a large dining space great for big families to enjoy getting together. Moreover, this home has a marvelous loft with safe railings where you can add furniture and turn it into a perfect spot to enjoy the sunlight and ocean view with the family.
The fast-track building procedure of modular construction is one of the great advantages to consumers who would like to catch up before summer is in full bloom . So if you are looking for a faster way to build your vacation home without compromising the quality of materials and construction, contact Tidewater Custom Modular Homes. Your can move into your dream vacation home in no time.