The Apex Traditional Two-Story Modular Home – for More Floor Space in Less Space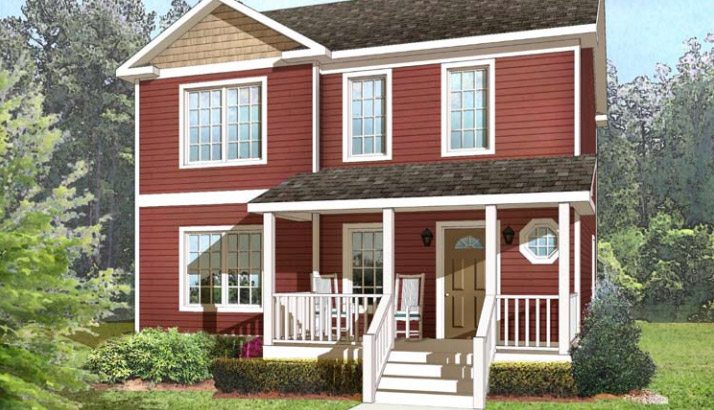 A lot of people are surprised that there are so many options for custom-building a two story home through modular construction in Suffolk, VA. The main benefit of The Apex two-story home is that you can fit more floor space on a smaller foundation.
Choosing to build up allows homeowners to take advantage of a world of possibilities when building a home on a small city plot. For instance, The Apex Traditional Two-Story modular home offers 1,536 sq. ft. space with three bedrooms and two and a half baths. It also has an open kitchen that is connected to an equally wide dining area. Additionally, there is another bathroom downstairs that is located adjacent to the large living room.
All three bedrooms in this traditional two-Story modular floor plan are upstairs. The Master bedroom has its own bathroom while the two smaller bedrooms share one bathroom located near the stairs. This set up appeals to homeowners who prefer to have bedrooms away from the activities downstairs.
To find out more about The Apex and other traditional two-story modular floor plans, contact Tidewater Custom Modular Homes.