The Advantages of Ranch Style Modular Homes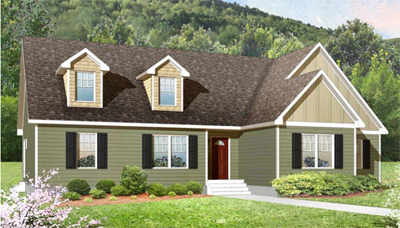 Homebuyers with large families often prefer two story homes over single story. This is often because of the the thought that they may be able to save on construction costs for more space. However, if one dives deeper into details, they can see the many advantages in ranch style modular homes.
Although, it is true that two-story homes can cost less in regards to the foundation and roofing costs. However, two story home require a secondary or larger cooling and heating system for the second floor which is an additional cost for purchase and maintenance. Meanwhile, ranch style modular floor plans only require one central HVAC system for the entire house. Going further, no space is used for building a staircase. Instead, that area can be used for functional space. In terms of safety, ranch style modular homes offer safer and convenient access for children and aging parents.
It is highly recommended for homebuyers to study the design options of numerous types of homes before the design stage begins. It is important to take into account the specific needs of each member of the household. From there, it is easier to see and decide upon the homes style that can meet your specific needs. Contact Tidewater Custom Modular Homes for assistance on determining the home design to best fit your family and lifestyle.