Ranch Style Modular Homes: Why they can be Better than Two-Story Homes – Hampton Roads, VA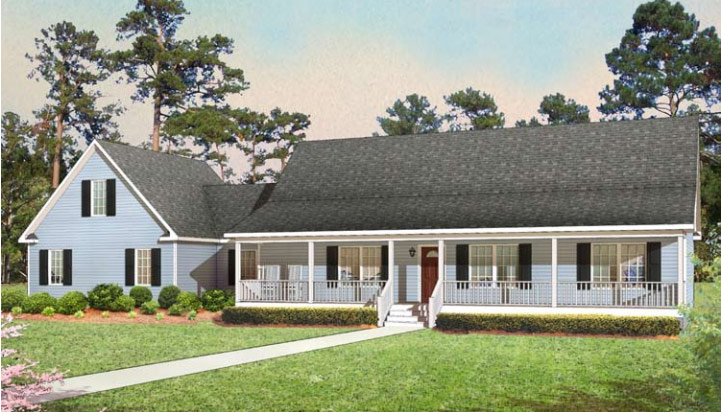 When thinking of building your dream home through modular home construction, it pays to first determine the pros and cons of every option before beginning construction. Doing so will help you identify which style home works best for your family and lifestyle.
A lot of interested homebuyers think they could save building a two-story home instead of a single story ranch style modular home in Hampton Roads, VA. The former may require less foundation and roof structure, however it could need a second HVAC system upstairs or at least another zone. Stairs can be expensive to install and can eat up square footage inside the home, which is also another disadvantage of a two-story home. If you choose a single story ranch, you could save up to 100 sq. ft. without having stairs. Fewer bathrooms are also needed. You can even extend your kitchen space into the dining area to make it easier to access when entering from the living room or other area of your home.
Ranch style floor plans also provides more options for ceiling heights and skylights. If home additions are in the future, these are less expensive. Single story ranch style homes also appeal to more home buyers with children, elderly parents, and mobility-challenged individuals because they are safer and easier to navigate.
To find out more about ranch style modular homes, contact Tidewater Custom Modular Homes.