Ranch Style Modular Homes Appeal to Retirees and Other Demographics – Yorktown, VA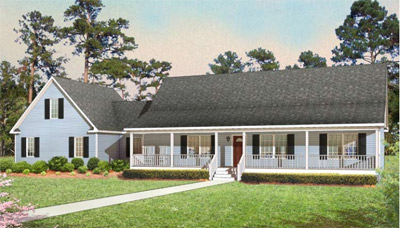 When most people hear of a ranch style modular floor plan, what often comes to mind is retirement. While it is true that a ranch is ideal for retirees who find it more convenient living without stairs, the ranch offers benefits that appeal to other demographics as well.
The interior of a ranch style modular home in Yorktown, VA is designed to be spacious, clean, and airy. For a busy family who needs to juggle work, kids, and the household, this home can be a great choice because it is very helpful to live in a house that is only one story, is airy and can be organized easily and efficiently giving you time to do other things. The smaller lot size also allows for quicker and easier upkeep of lawn and landscape.
If you are someone who has just started a career or just started another life event and wants to invest in a home, a modular ranch is a practical option. The house has an open, one story floor plan, which makes it easier to add another floor if needed.
Tidewater Custom Modular Homes modular home construction has also introduced new and useful features to every ranch style floor plan offered. And with all the customization options, it is not difficult for homeowner to custom-build a home they can call uniquely theirs.
To find out more about ranch style modular home, contact Tidewater Custom Modular Homes.