Ranch Style Modular Homes Appeal to All Generations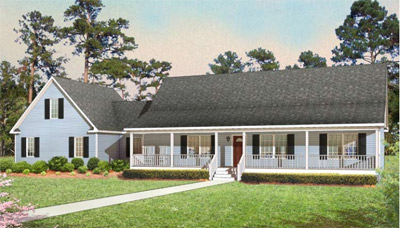 A ranch style modular home in Charles City, VA is appealing to a wide variety of homeowners for numerous reasons. This type of home is an ideal option for convenient and cost-effective living. As a matter of fact, in terms of energy efficiency, a modular ranch is easier to cool and heat because moderate temperatures can be kept constant easily throughout a single story home.
A ranch style floor plan has one floor expanding horizontally instead of vertically, although many of the floor plans are ready for home additions. This way, if the homeowner decides to build a second floor, the home is ready when you are. Additionally, there is also a hundreds of customization options that allow homeowners to modify the features of the ranch style home, both exterior and interior, based on personal preference and other requirements.
Modular home construction has redefined the ranch home by creating a space for easy living for all generations and in adding certain features that maximize its benefits and beauty. By using the modular construction process for custom-building, homeowners will benefit from a ranch that offers single story living. Modular homes are built in a few weeks to a few months, so homeowners can move-in faster and and enjoy the new home.
To find out more about ranch style modular home, contact Tidewater Custom Modular Homes.