Modular Homes with Vaulted Ceilings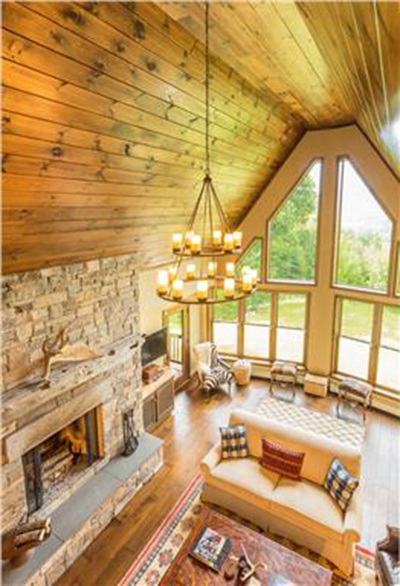 If you are wondering if modular home construction offers vaulted and cathedral ceilings, the answer is absolutely YES! A vaulted ceiling extends from the first-floor level to the ceiling of the second level. A vaulted foyer will make the entry of your two-story home more exquisite and breathtaking.
The vaulted ceiling requires an extra job on the drywall where modules and floors intersect. Also, more railings are needed to be installed for the balcony and stairways. On the other hand, the cathedral ceiling is open to the pitched roof above. Converting a flat ceiling into a cathedral ceiling creates a sensational aesthetic appeal to the living space. This demands a more consolidated structural frame to uphold the roof.
Planning for a vaulted or cathedral ceilings would mean extra work for the modular home builder. Thus, some contractors don't offer home designs with vaulted foyers. The good news is, you have come to the right modular builder. Tidewater Custom Modular Homes can help you materialize your dream modular home with a vaulted/cathedral ceiling. Contact us today to get started with your modular home plan.