MODULAR HOMES: The Skyline of Your Dream House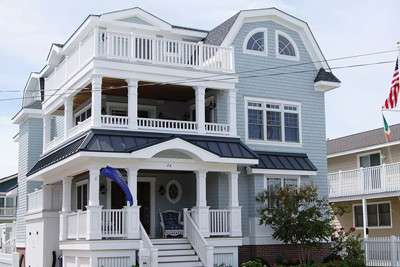 Dreaming about your future new home puts you in a peaceful place. A beautiful house that displays your custom wants and needs is as part of the American dream as is baseball and apple pie. While we're not so good at baseball and baking, we sure can build your dream custom modular homes and are ready to get started working with you to achieve that part of the dream.
We encourage all of you who are just now finding interest in why such a high percentage of new home construction is modular in the making to start by visiting our Why Modular Homes page. Learn there how the custom modular home building process will make your home building ideas and dreams a reality.
There are endless options in customizing your dream house. Modular homes vary in style from the smallest ranch style home to the largest vacation style home. Wherever you are on that spectrum, we'll be with you each and every step of the way. We are an award-winning custom modular home builder who, over the years, have perfected the ability to customize to your tastes down to the minute detail.
So let's get started on your dream home. Contact Tidewater Custom Modular Homes.