Modular Homes Offer Best Cost Per Square Foot and Rapid Delivery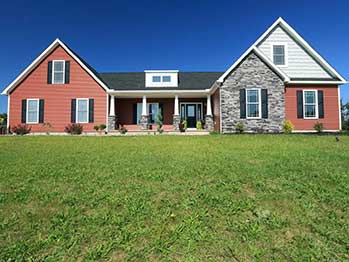 It is becoming an increasingly popular choice for homebuyers. If you are looking for a quick and customizable solution to your housing needs, modular homes are the answer. It is built off- site in a controlled factory environment which provides a number of benefits to homebuyers. Using modular homes is more efficient without reducing the comfort and quality of your home.
Modular homes have become more popular and one of its major benefits is the reduction of time on the construction site. There are enormous benefits considering the type of home you want, location options, smaller yards, minimal maintenance, price, and more. There are modular homes designed with renewable energy technology-based cooling systems to enjoy perfect temperatures while reducing carbon footprint. In addition to having solar panels that convert solar energy into clean and sustainable electricity, this makes the most of natural resources and saves on energy consumption which is great news for your pocket and for the planet. One of the most significant advantages of modular homes is the speed of construction. Since modulars homes are built in a factory, they will be completed much more quickly than site-built homes. This means that homeowners will move into their new home faster and avoid the lengthy wait times that often come with traditional construction projects. With modular homes it generates less waste, reduces transport, and builds faster to do the bit to produce more sustainable and healthier homes.
Further, there are an ever-growing number of people that are making sustainable, eco-friendly homes out of shipping containers, and enjoying the numerous benefits this new wave of architectural solutions brings. At modular homes, we are passionate about designing and building customized homes that adapt to the needs and wishes of each family which are unique and exceptional homes.
For more tips on Modular Homes, contact Tidewater Custom Modular Homes.