Modular Homes: Building Home Made Easy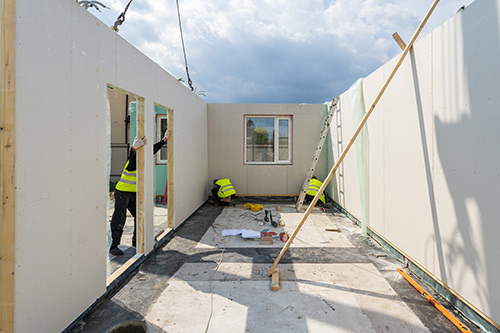 We build beautiful modular homes in our award-winning fashion that not only over-delivers on the quality of construct, but in a procedural manner that you will celebrate for a lifetime. Home building is often described as one of the most stressful processes to negotiate, however, that is not the case here at Tidewater Custom Modular Homes. We take the stress out of the home building experience.
Custom Modular Homes ensure the designs center on healthy families and leave a positive legacy for generations to come. These are base renders, solar panels, awnings, green roofs, water tanks and many other green items and materials are part of what this box likes to incorporate into the designs as extra must have options. It allows for ultimate creativity because they do not always look the way you expect them to. All these homes were built with less waste, shorter construction time, and stronger durability. Modular homes are simple, fast, affordable and energy efficient. You will see it is spacious and inviting. Every one of the modular homes is as unique as our clients, so every home is priced differently. With focus on affordability, sustainability, and quality design, we are bringing modular homes to another level.
Experience the future of American residential housing. Our homes are built stronger than traditional stick-built homes. Allow us to demonstrate to you exactly why that is. From the smallest ranch-style home to the largest vacation-style home, we've got you covered.
Contact Tidewater Custom Modular Homes.