Modular Homes are Perfect for Veterans – Virginia Beach, VA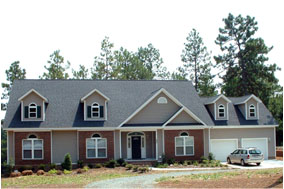 Returning veterans deserve a home they want and love. Modular construction is a faster, easier way for veterans and their families to live in a home that will meet all their needs and with all the design enhancements they want. Tidewater Custom Modular Homes would like to help and we would like to show our military its appreciation. Any past or present member of the US Military will get a $2,000 credit towards options or upgrades as a thank you for serving our country.

Build the home you deserve, don't just settle for a home you can find that is the closest to what you want and need. Get all the comforts and conveniences of home with modular construction. New construction modular homes qualify for VA loans. Modular homes can be custom designed or you can choose from hundreds of our modular home floor plans.

Now that you are home, you deserve your own home. Modular construction is faster, getting you into your new home in just a couple of months. In fact, after the design process, your new modular home can be ready for delivery in as few as 14 days. Generally, you can move into your home in four to eight weeks from the date it is set on the foundation.

Veterans can use VA loans to finance the construction of their new modular home. There are a few guidelines, but you can qualify for a VA construction loan if:
There must be a warranty on the home
The builder is a "VA-approved" builder
The builder has a valid VA Builder identification number otherwise, your mortgage professional can help get your builder approved.
New construction must meet inspection requirements
New home must meet accepted standards of good construction
New construction must fit the specifications and plans, that the loan appraisal is based on.
Welcome home and thank you for your service. For more information on modular homes and our Military Appreciation Promotion, contact Tidewater Custom Modular Homes.