Modular Homes are Custom-built for Quality that Qualifies Specific Standards and Preferences – New Kent, VA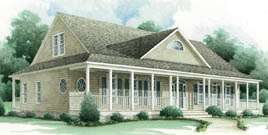 The modular homes in New Kent, VA are custom-built for quality. A lot of homeowners who are now happily living in their respective modular homes can attest to that.
In modular home construction, a state of the art building technology is being utilized in order to ensure the highest quality in every output. All modular construction is performed and accomplished using the most advanced equipment which ensures that every home is plumb, square, and true. With this new method of custom-building homes, you can be confident that each home meets the highest standards and caters to your specific requirements.
You might think that you will not be able to have a home that is uniquely yours because you will be following a particular modular floor plan. While a selection of modular homes are available, you still have the option to start from scratch in designing your dream home. You may also get some inspiration from the available floor plans. Besides, these floor plans are created differently, having defining features that you can tweak further in order to add an element of uniqueness to the floor plan you choose.
To find out more about the advantages of modular home construction aside from quality, contact Tidewater Custom Modular Homes.