Modular Home Construction Makes Perfect Sense for Young Home Buyers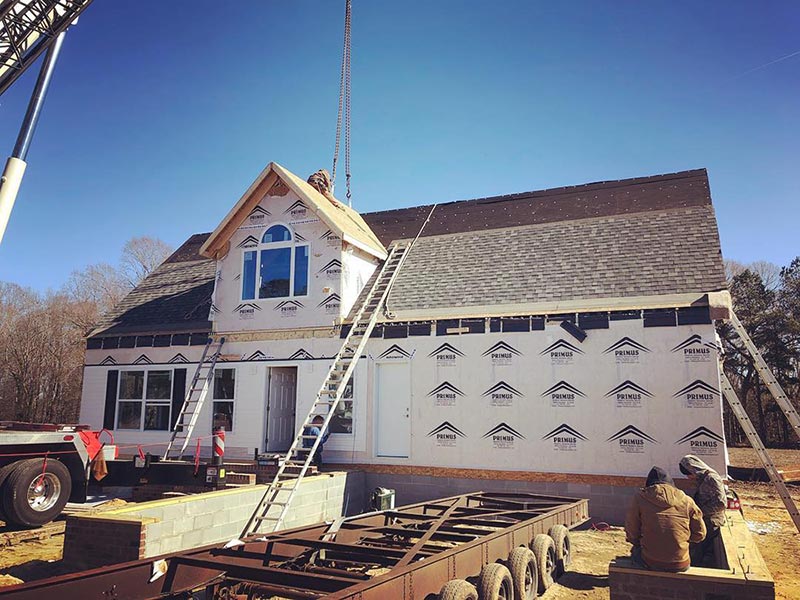 For someone who is just starting up a career, it is vital to invest now while still young. Priorities can change. Investing in real property is a great way to use your hard-earned money. Many young home buyers are hesitant to pay the price for a home that is not exactly what they want, may be too small in a few years, or that needs all types of work. Fortunately, an affordable option to owning a home is to custom-build a modular home here in Hampton Roads VA.
Modular home construction offers young home buyers a path to build more square footage in less time and for less money than traditional construction. In the end young homeowners will have a dream home they can call uniquely theirs because it is built with their preferences in mind.
Home buyers can transform a modular floor plan into a dream home with cost savings and top-of-the-line materials. The materials used in building modular homes are bought in bulk so the cost per unit is minimized, this savings is transferred to the buyer. The materials are stored in the facility where the modules are built. This facility is highly-secure and weather-proof which means theft and damage is eliminated, which also reduces costs. Lastly, the modular process cuts the entire construction process by almost half. As a result, home buyers save on labor costs and other related costs.
To find out more about custom-built modular homes, contact Tidewater Custom Modular Homes.