Modular Home Construction, It's All About You – Hampton Roads, VA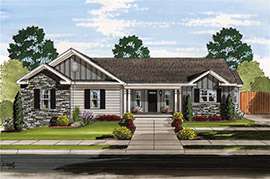 The main reason why you should choose modular home construction is the fact that it is all about you. A wide array of pre-designed floor plans have been provided so you can choose which one best fits you based on your personal preference on color and style, as well as other specific requirements. As a result, you are sure to have a modular home that you can call uniquely yours.
When you custom-build a modular home in Hampton Roads, VA you can be the envy of everybody. With a home that is aesthetically pleasing and fully functional in and out, there is no reason why others would not love visiting and staying in your home.
Once you have chosen a modular floor plan among the selection of homes, the modules will be created inside a climate-controlled and highly secured facility. The building process is surprisingly faster than traditional ones because a more superior engineering and advanced construction technology are used. You will be able to occupy your home in a matter of weeks.
Despite such rapid building process resulting in faster occupancy, you will also benefit from a significant increase in energy-efficiency. Aside from the fact that the modules are made of premium-grade materials, they are also precision-cut thereby preventing the gaps between modules when being assembled at the permanent site. As a result, yours is a home that is custom-built to be energy-efficient. You can be confident that you will have a home that will be economical to run and comfortable to live in regardless of the what the weather is, keeping your home warm in winter and cool in summer without needing to break the bank.
To find out more about the advantages of choosing modular home construction, contact Tidewater Custom Modular Homes.