Modular Home Construction has Changed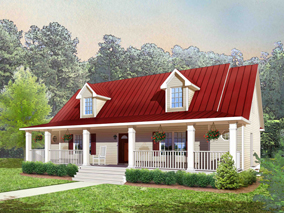 With modular home construction interested buyers can design a home that they can really call their own. Modular floor plans can be custom-designed to fit their many requirements to make their home unique. Any home built using modular construction will benefit from new and improved materials and continuously improving technologies. This is why modular construction is a viable alternative for building your next home.
Living in a modular home in Smithfield, VA is a lot different from living in a traditionally built home. One significant difference is in energy consumption. The modules are carefully manufactured in a climate-controlled factory so that during construction at the permanent site, they fit perfectly, are glued and screwed when assembled, and gaps are prevented which can affect a home's energy efficiency.
To find out more about the benefits of modular home construction, contact Tidewater Custom Modular Homes.