Modular Home Construction Delivers on Low Cost/SqFt and Speed of Delivery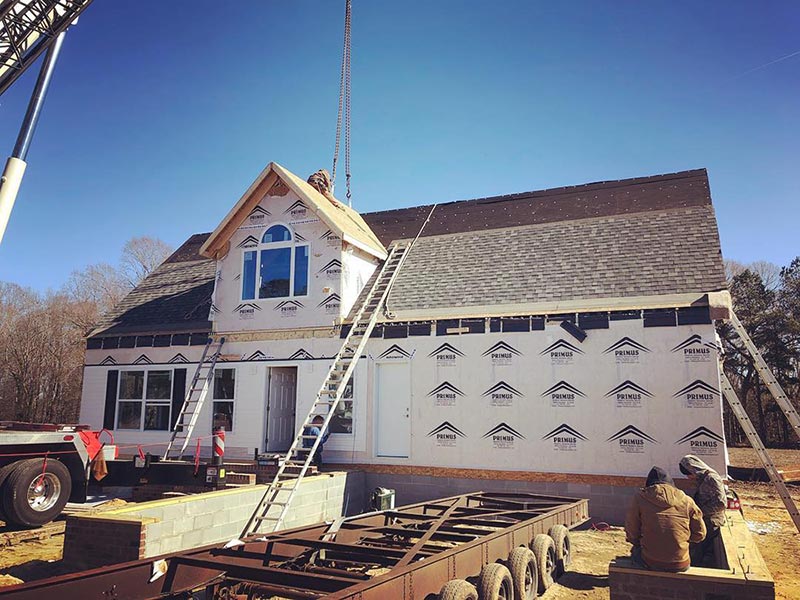 When building modular homes in Virginia Beach, VA, everything always starts with picking a floor plan then customizing that same floor plan into your dream home. Modular home construction is a perfect decision for those who seek to maximize both value and speed of construction.
Modular floor plans help you choose one that can best work for you, especially if you do not have yet a clear picture of what home you really want to build. This selection of homes is a collaborative work of architects and builders. They are pre-designed such that the floor area can be optimized as you incorporate your personal choices on the features and fixtures to include in your future home.
Having control over the building process is just one of the many advantages of modular construction. Your modular home will be constructed in a process similar to an assembly line. Not only will this use labor and materials more efficiently but also maintain top-notch quality control, safety, and security. This mode of construction also grants you to make modifications in your home while or even after it is constructed. So there is really nothing to worry about in case you need to add or change some parts of your modular home.
For more details on how to get the most of your modular home, contact Tidewater Custom Modular Homes.