Modular Construction – Why Invest in A Custom-Built Modular Home in Yorktown, VA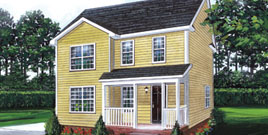 Custom-building your dream modular home in Yorktown, VA can be one of the greatest investments you could ever make in your lifetime. It is because modular homes are a product of a streamlined building process that guarantees high quality and strength thereby allowing you to maximize the use of your home for many, many years.
Once you have chosen a modular floor plan and customized it based on your specific needs and unique preferences, the modules or sections of your homes will be built in a climate-controlled factory. This offers many different advantages over site-built homes especially in terms of quality control. The modules will be free from water damage that can cause uneven walls and unleveled floors and the workers will also not be exposed to harsh elements nor made to work in hazardous conditions. As a result, the modules will not be deterred by any external elements so they can be brought to the permanent site on time or earlier.
In modular home construction, the structures are built with approximately 20% more lumber than stick-built homes. This nature significantly increases the strength of the structure making them withstand more effectively the stress of the shipping process, even the 120 miles/hour winds.
To find out more about the advantages of modular home construction, contact Tidewater Custom Modular Homes