Modular Construction for Faster Completion of Your Outdoor Living Space Project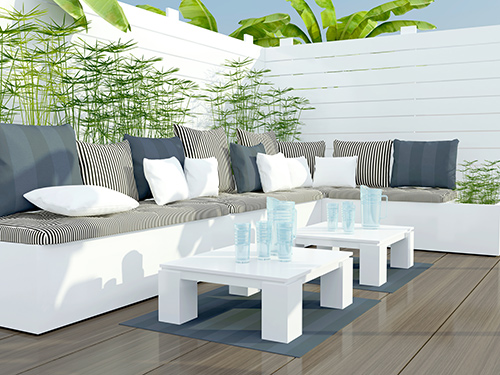 Having a spot in your house where you can savor the sunny weather and breathe in some fresh air can be a timely home addition this spring and summer. An outdoor living space equipped with patio furnitures, high quality grills and outdoor kitchen set-up can be accomplished right away with your existing modular floor plan.
With modular construction method, any home additions or extensions are possible due to flexible modules used in building structures. Modular homes in Windsor, VA offers countless possibilities for custom styles since advanced computer softwares are used in creating floor plans and home layouts. With this smart technology, it is easier for modular home builders to develop a home modification layout that can maximize your space to make room for an outdoor living area or any home additions of your choice.
The quick building method of modular construction does not compromise quality. In fact, this building system emphasizes quality check in every phase of the construction procedure which exceeds the total no. of quality inspection a conventional building process usually have. For this exact reason, you can be sure your outdoor living home project is top quality and can be completed before summer finally kicks in. To learn more about modular homes and modular home additions, contact Tidewater Custom Modular Homes.