Modular Construction Empowers You to Renovate Your Home With Ease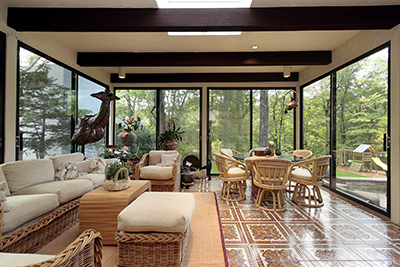 The myths of modular homes construction are rapidly being dispelled. They are not (nor ever were) made of cookie-cutter design. Everything related to modular construction is customized. With home renovations widely popular across the Virginia Beach area, it is great to know that modular home renovations are simplified and more affordable as compared to stick-built home renovations. We'll share a number of the reasons why with you here.
Modular constructed home renovation materials are built in an enclosed factory-setting. Since the environment is fully-controlled, common on-site errors are drastically reduced. This shortens project completion which translates better budget and management of quality. Renovations are easily accomplished by simply disconnecting structural utilities from the base structural components. This technique that is solely achievable with modular construction reduces renovation cost because you no longer need to tear down significant amounts of the home construct to renovate livings space. In traditional method, you are forced to demolish a section of your house just to accommodate renovations. Since there are less demolition work, there's less impact as well to the environment.
If you want to change the lay-out of your living space, you simply just need to contact your modular home manufacturer. Sent them your ideas and they will help you implement your renovation plans fast. In just few merely few weeks, you can enjoy your new improved living space.
Contact Tidewater Custom Modular Homes to learn more about modular home renovations.