Many Reasons to Choose Modular Home Construction in Virginia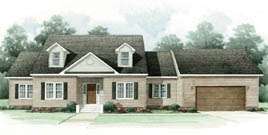 Modular home construction is a fast and efficient way to build yourself a new home. A new home that is high quality and custom designed. There are many benefits to choosing modular construction, namely: design flexibility, a firm budget, the speed of construction and energy efficiency.

Home owners often think that modular home floor plans or designs cannot be modified. However, you can modify or upgrade your modular home design. Roof elevation, floor plans, square feet or number of windows; you name it and you can change or enhance it. The cost effectiveness of modular home construction allows for more customization with the same budget.

And as we approach Veterans Day, we would like to remind all veterans about our Military Appreciation discount.

Any past or present member of the United States Military gets a $2,000 credit towards options or upgrades as a thank you for serving our country. Present your military ID when you order your new Modular Home. Contact Tidewater Custom Modular Homes for details.