Homestead Modular Homes: Modern Country-Style Living With Charm
It's great living here in Isle of Wight. We enjoy that country feel yet live so close to the modern conveniences of our neighboring cities. We take great pride in building country-style modular homes for those of you who value a traditional farmhouse look with all the modern conveniences and customized improvements. Let us introduce to you the Homestead Series modular home offering a fantastic farmhouse vibe.
Homestead style homes offer a perfect fusion of a country and contemporary home design. They usually feature a veranda that provides a spot for relaxing and retreat. This is what gives this modular home design that casual and comfortable appeal of farm-style living. As with any Tidewater Custom Modular Home build out, this particular plan is highly customizable. It offers a wide garage space that enables you to be extremely flexible in how you lay it out. We'll talk you through the variety of garage door designs to match the entire exterior look to your exact taste. They can be a single-story or a two-story home that features an open concept kitchen with an island, a walk-in pantry, and a farm-style sink. The living area may have a shiplap accent wall that hints the farm-style charm. Although homestead home looks very much like a farmhouse, it features a deluxe master bedroom with a master bath that has a free-standing tub and a large shower. You will surely love the simplicity and countrylike details of this home.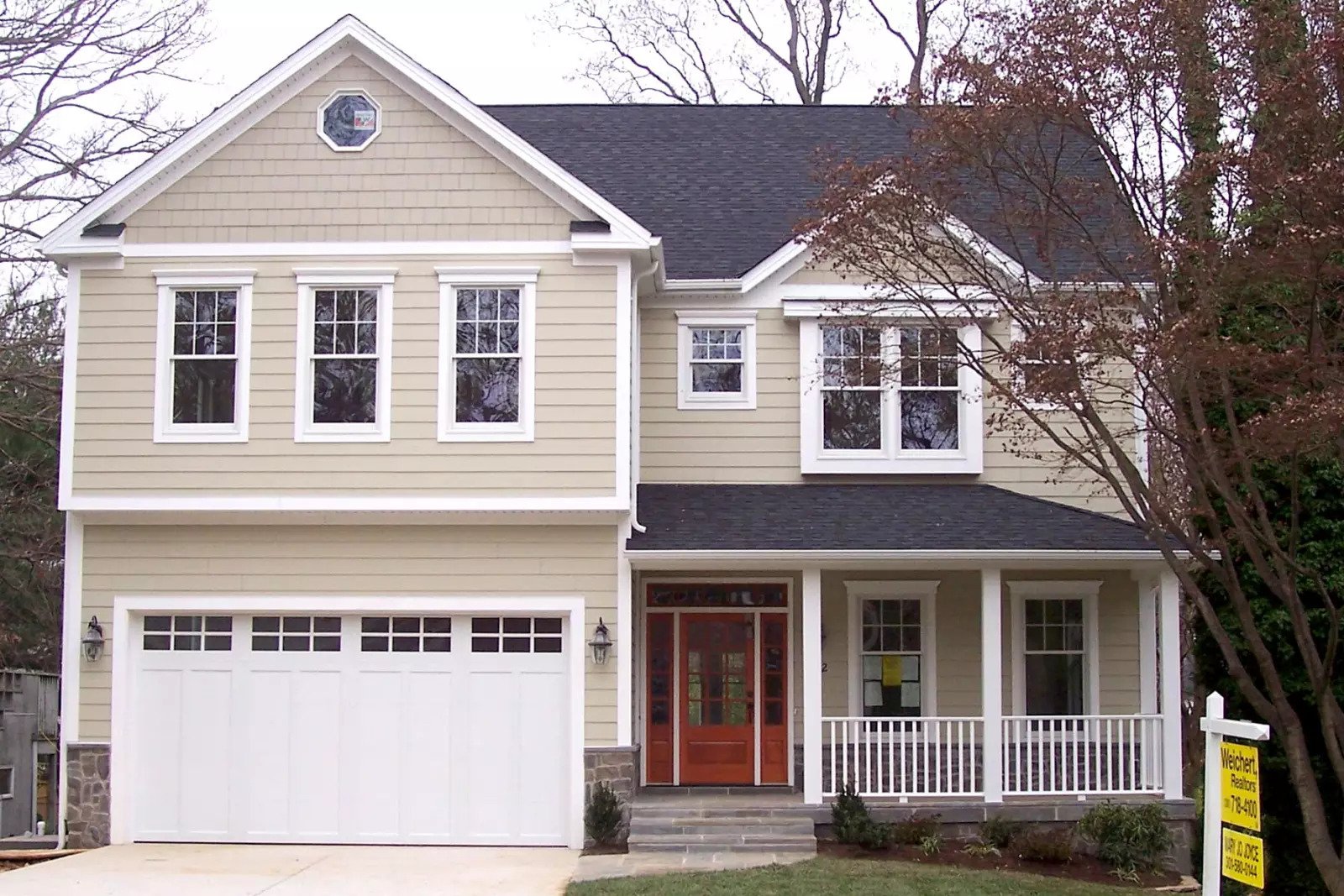 This is a fantastic floor plan that we'd love to talk to you about. To learn more about this homestead-style modular home or any other of our countless floor plan offerings, contact Tidewater Custom Modular Homes.