Get the Best Value of Your Money and Time with Custom-Built Modular Homes - Williamsburg, VA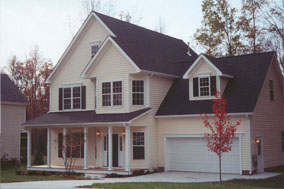 Custom-built modular homes can be built fast without jeopardizing their quality. This means that you will be able to get the best value of your money and time.
Wanting to move into their new home as soon as possible is normal for homebuyers or homeoweners. That is why it is good to know that time efficiency is one of the advantages of choosing modular homes. Construction is expected to be done in weeks, not months. This is possible because the work is done in parallels. Each team of builders handles different modules at the same time. Plus, they are fabricated inside a factory so no sudden change of weather can impede such stringent building process.
Even if modular homes in Williamsburg, VA offer a whole lot of deal to interested individuals, they still are being sold at a comparably affordable price. The reason why they are sold at lower costs is because the materials used in construction are guaranteed high in quality but are bought in bulk. And because the fabrication process is done inside a carefully-controlled environment, all these materials will go unblemished by any of external harmful elements from the outside surrounding.
Such factory setting reduces weather exposure, material waste, and even the time spent for moving the materials around. All efforts add up to countless benefits of customers, providing you with nothing but Tidewater Custom Modular Homes in less time, for less expense, with less stress.