End the Conundrum, Choose Ranch Style Modular Home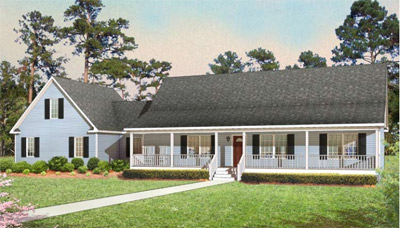 Choosing a modular floor plan is often challenging for homeowners who are considering building a new home. Multi-story for a growing family or a single story ranch for ease of use? While both designs offer their own benefits, there are some reasons why the ranch might be the right choice for your family.
The main selling point of ranch style modular home in Yorktown, VA is affordability. This single story home is less costly to build and maintain than its multiple-story counterparts. It is also easier to heat in the winter and easier to cool in the summer because of the one-story, open living area. In effect, homeowners benefit from low utility bills year-round when living in a ranch.
Building ranch style homes using modular home construction ensures that your single story home does not feel cramped. As a matter of fact, with the absence of upper stories, modular home owners will more freedom to choose high ceilings, skylights, and windows. By choosing this right design, ranch style home owners can have a single story home that feels comfortable and spacious.
To find out more about ranch style modular homes, contact Tidewater Custom Modular Homes.